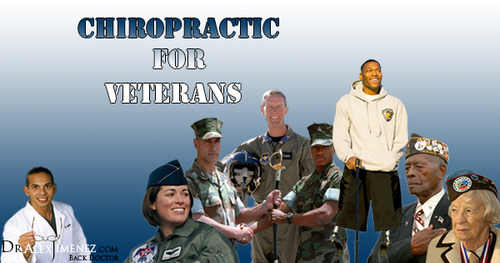 In the past few years, in acknowledgement of the many health benefits chiropractic care provides, a permanent chiropractic care benefit was established for both active duty military personnel and veterans. Currently, there are doctors of chiropractic, or DCs, at 60 military bases around the nation, nevertheless, according to a 2005 Government Accountability Office report, solely 54 percent of men and women in active service have reasonably been recognized as eligible for accessing their benefit and receiving chiropractic treatment. Although many chiropractic services have become available to many military service personnel and veterans, it still remains a necessity to further increase chiropractic access, contribution, and availability for the individuals that most need it.
When it comes to these services though, chiropractic care is actually part of the common medical benefits package available to all veterans. As a result, Veterans Affairs should provide a proper availability of these services to veterans by having an on-site chiropractic clinic, and by sending veterans to a private chiropractor using the "fee-basis" approach, where the VA pays the bill.
Dr. Alex Jimenez D.C.,C.C.S.T's insight:
Under specific veteran's rights, the Department of Veterans Affairs, or VA, initiated chiropractic care benefits for many veterans. With an increased availability for chiropractors on site, active duty military members and veterans can now utilize chiropractic services as another treatment option for their military injuries. For more information, please feel free to ask Dr. Jimenez or contact us at (915) 850-0900.