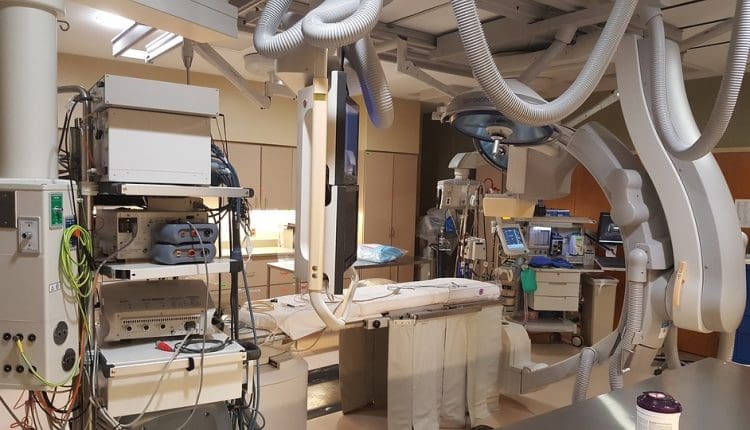 Personal Injury Doctor˚
A personal injury doctor or chiropractor is an effective, alternative treatment option for a variety of injuries surrounding the spine. When an individual has suffered an injury as a result of an auto accident, work accident or home accident a personal injury doctor can positively influence the proper progress of their rehabilitation, helping the individual obtain the fair compensation they need and deserve for their injuries. An experienced and well-trained personal injury doctor can provide quality treatment as well as support patients throughout their injury claim procedures.
Personal Injury Doctor
Receiving chiropractic care from a personal injury doctor after suffering an injury can be a lifesaver because the chiropractor has experience with automobile accident and personal injury claims. Also important is the personal injury chiropractor has attended post graduate training in accident injury evaluation and treatment which can guarantee a more effective diagnosis and care. An added bonus is that the chiropractor can do depositions and testify in court.
Attorney Affiliation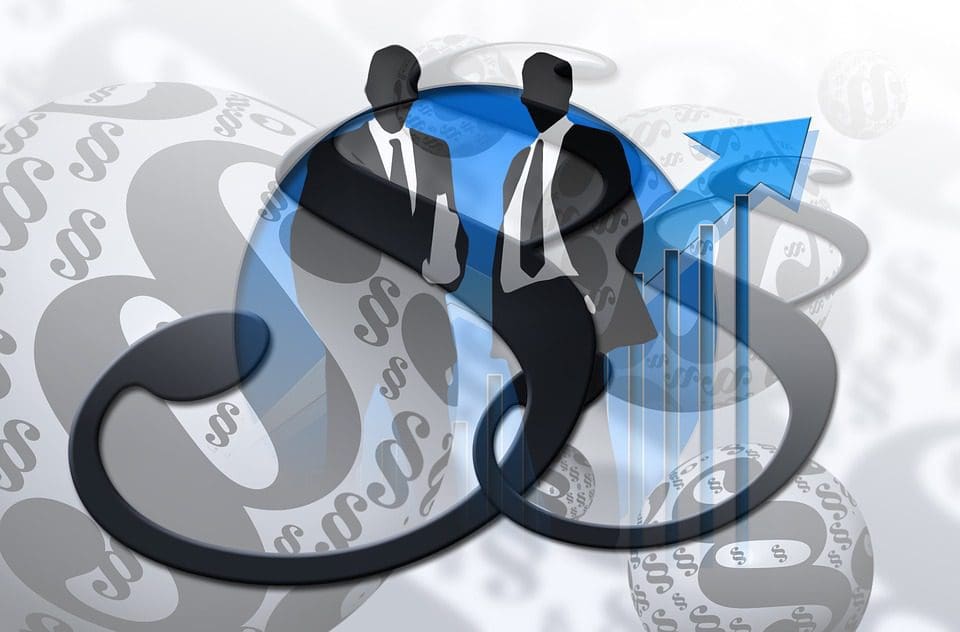 A personal injury doctor works closely with multiple attorneys. The best chiropractors maintain a list of attorneys they know can deliver quality results to their patients in car accident and personal injury cases. A doctor that has connections with more than one attorney offers a wide variety of experienced personal injury claim professionals to choose from, whom can better accommodate you to solve your specific case after an accident.
Medical Protocols and Care
A personal injury doctor follows a specific protocol for cases involving car accident claims, mainly involving detailed intake information on the mechanism of injury, biomechanics and past medical history.
Notice: Clinic News & Events
A chiropractor who provides a multipage auto accident injury questionnaire filled with meaningful questions is best in that they provide the most appropriate and most detailed information regarding your situation to follow through with proper treatment. A detailed intake examination can often be a bit time consuming but a chiropractor who does this  displays a positive interest in your case, ensuring that they are taking the time to know what happened to you and how it directly affected you.
Other Services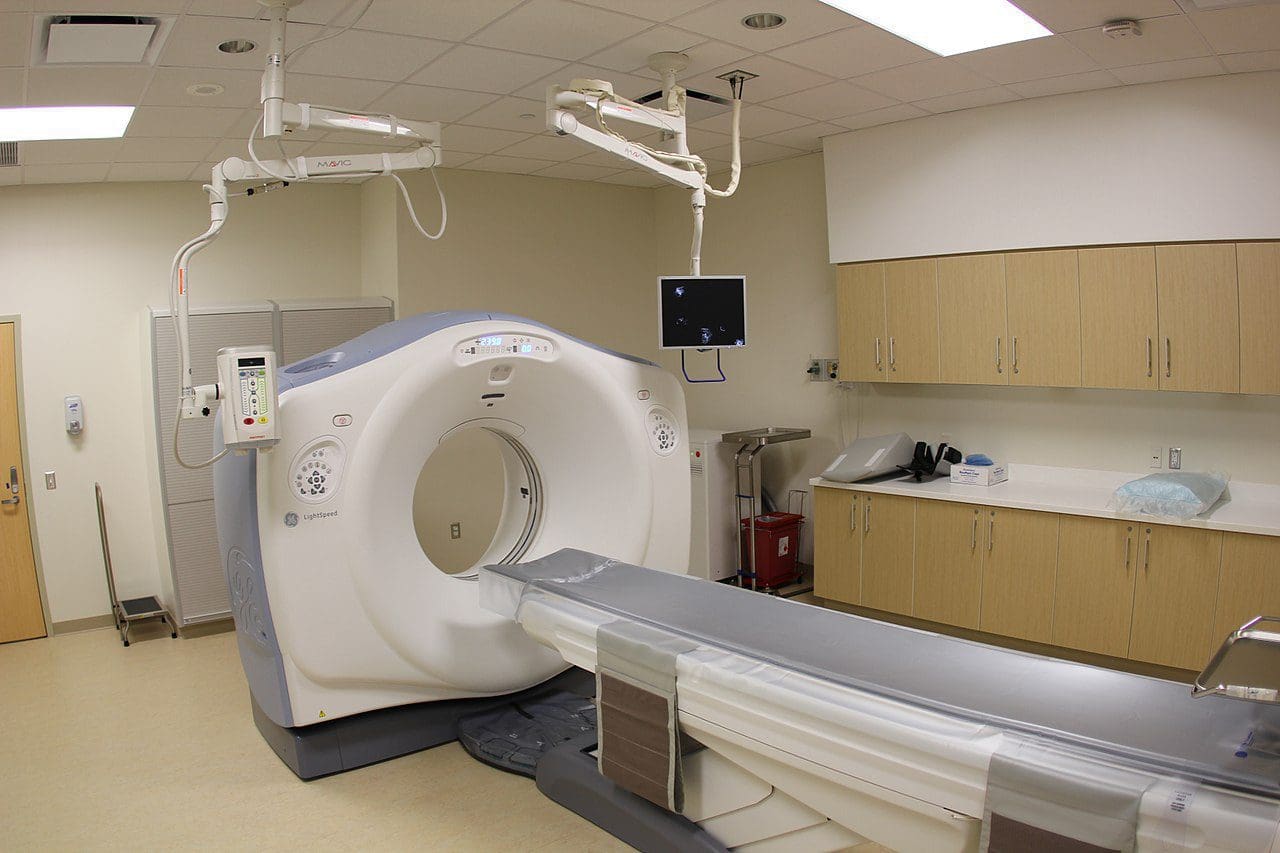 After diagnosis from a chiropractor, X-rays are taken for patients who need these services to top diagnostic imaging clinics with well-trained radiologists who understand personal and work injuries.
And personal injury doctor's work with other specialists to provide a full range of treatments to speed up your recovery process.
Treatment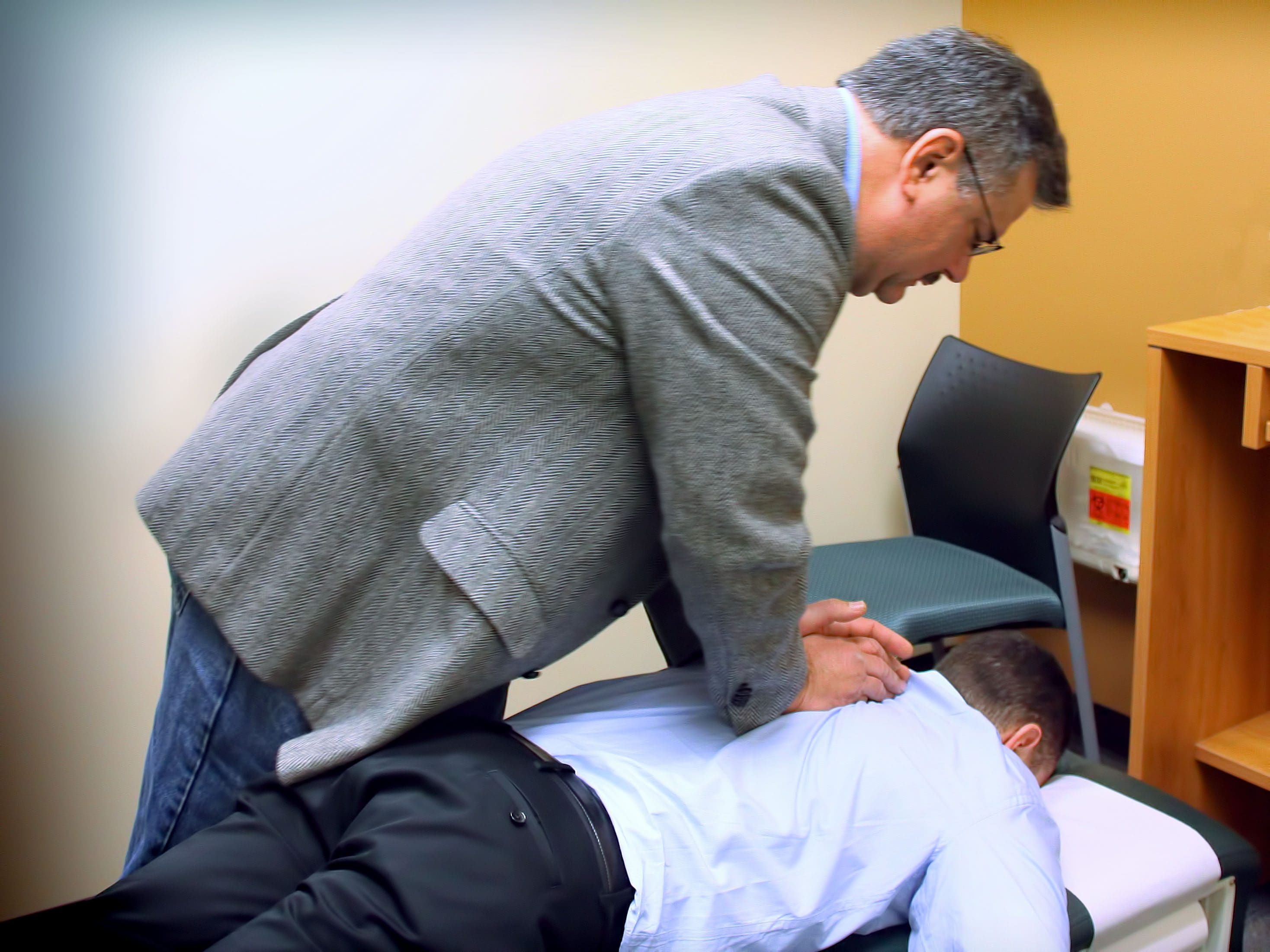 A personal injury doctor will figure out the proper treatment according to an individual's injuries and each is uniquely designed. Proper treatment protocol requires re-evaluations regularly and adjustment of the treatment plan according to how the individual is progressing.
Evaluation: Whiplash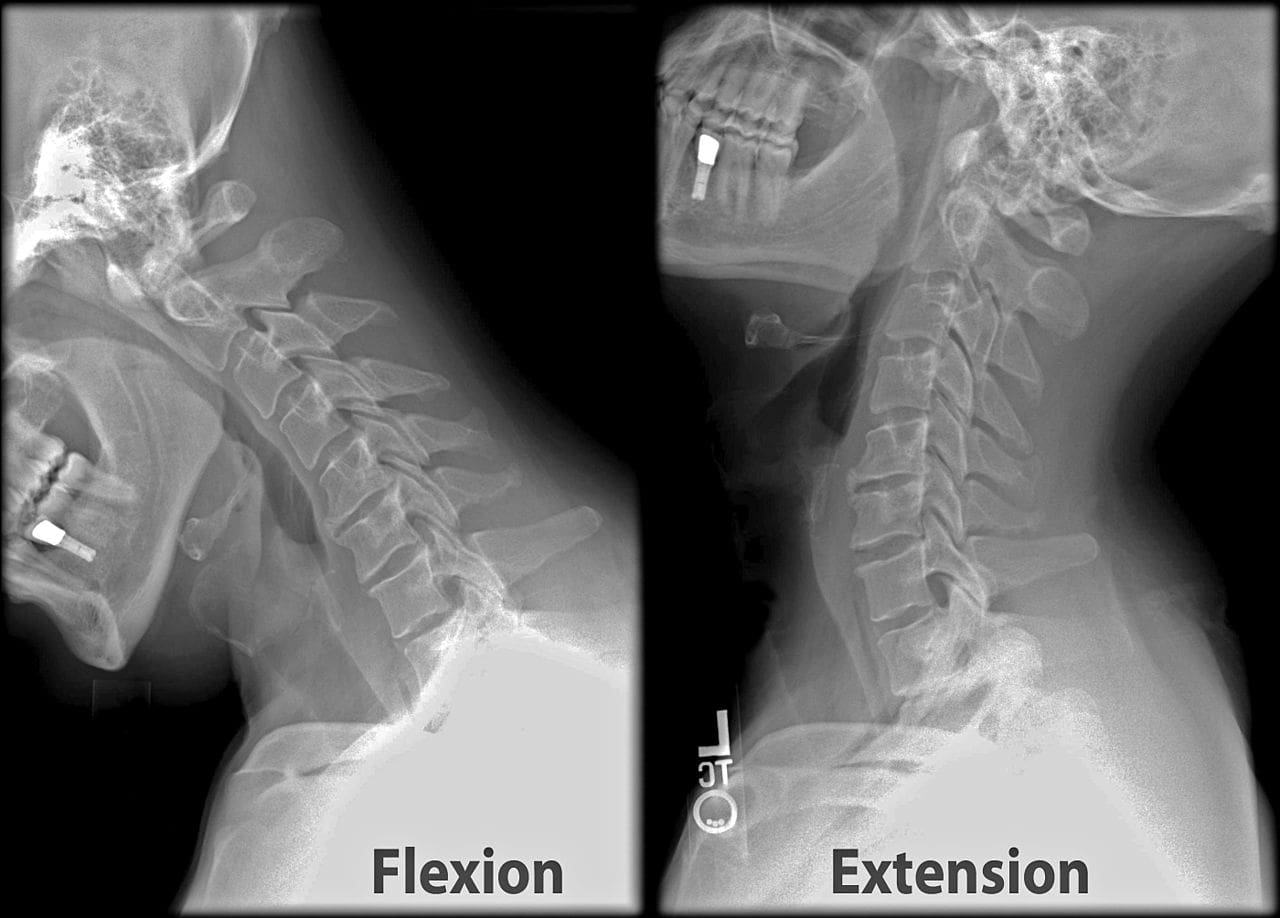 The personal injury doctor or chiropractor will identify any areas of spinal injury, muscle strain, and joint movement. They may use a technique called motion and static palpation. Your chiropractor will feel for tenderness and make sure your spinal joints move.
They will examine how you walk, and take note of your posture and spinal alignment. These details will help the chiropractor understand that your body's mechanisms and your spine works, assisting with the identification process.
Injury Mechanism: MRI Scan
They may order an x-ray or MRI of your backbone to evaluate any changes which might have existed before your whiplash injury. Your neurological and own physical evaluation's diagnostic pictures and results are compared to create the treatment plan.
X-Rays
CT Scan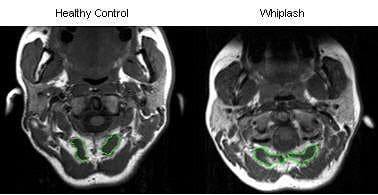 Soon after whiplash occurs, the chiropractor will work on reducing neck inflammation using various therapy modalities (eg, ultrasound). They may also use gentle stretching and manual treatment techniques (eg, muscle energy therapy, a type of extending).
A treatment plan depends on the seriousness of the whiplash. The most common technique is spinal manipulation. Methods utilized are:
Chiropractic Adjustment: By performing spinal manipulation, via movements or thrusts, chiropractors can move the involved joint. This helps create flexibility, strength and promotes recovery.
Muscle Comfort and Muscle Stimulation: Using calm gentle stretches to the muscles that are affected, tension can be relieved. These stretches can also be combined with 'finger pressure techniques' on certain pressure points to alleviate pain.
Exercises: A variety of stretches and exercises can help decrease the symptoms associated with whiplash and neck pain. Chiropractors can recommend several of these to patients to perform at home on their own. This provides the patient a bit more control in the healing procedure.
A personal injury chiropractor might recommend an ice pack on your neck or a mild neck support to use for a period of time. The pain decreases and as your neck becomes inflamed, your chiropractor will execute other methods or gentle spinal manipulation to restore normal motion.
Fracture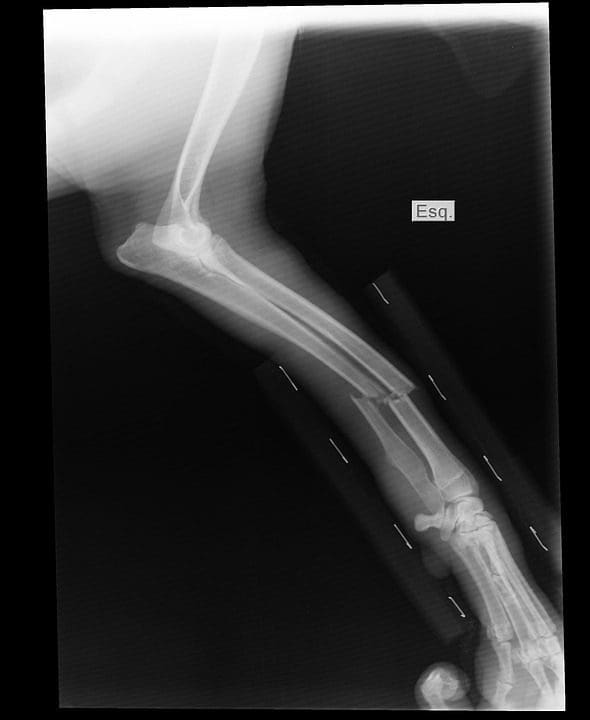 The term "fracture" can be employed in medical scenarios that deal with a broken bone. This can vary from acute breaks to small fractures, or anything which will impact the integrity and stability of the bone.
Bone fractures could result from numerous distinct situations. Women in particular that suffer from osteoporosis or other conditions, or older people, may lose strength in their bones, making them more fragile and vulnerable to breaks and cracks, even with minimal impact. As the bones have not fully grown, young children are also vulnerable to bone fractures, particularly because they frequently participate in activities that heighten the risk of injury.
However, work accidents, auto accidents, and home accidents can lead to bone fractures.
Clay Shoveler's Fracture
A clay shoveler's fracture is an avulsion fracture of the spinous process. It happens with flexion of the head, like that reported with automobile accidents, work accidents and sports injuries. It also occurs with repeated stress caused by the pulling of the trapezius and rhomboid muscles on the cervical and thoracic spinous processes.
Clay Shoveler's Treatment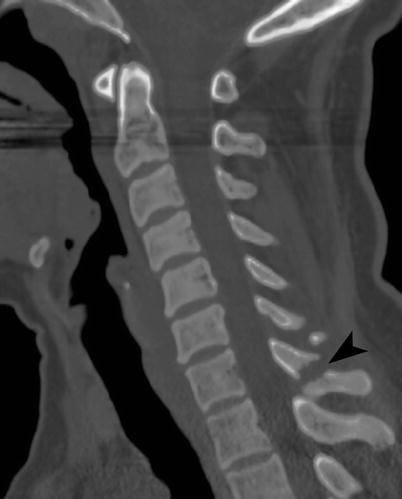 Chiropractors can help alleviate some of the long-term and immediate concerns associated with clay shoveler's fracture. A chiropractor can help with compression techniques which are beneficial in maintaining the bone in place for healing and a chiropractor will educate a patient on a variety of exercises and stretches to reduce complications and promote quicker recovery.
Chiropractic: Driving Safety
El Paso Accident Resources
El Paso Police Deparment – 911 North Raynor Street, El Paso, TX 79903:
(915) 564-7000
El Paso Fire Department:
(915) 771-1000
El Paso County Online Law Library:
(915) 546-2245
City of El Paso Mayor's Office:
(915) 541-4145
El Paso County Resources
El Paso County Sheriff's Department – Sheriff's Office HQ, 3850 Justice, El Paso, TX 79938:
(915) 538-2217
Avis Rent-a-Car – El Paso Offices
6401 Convair Road, El Paso, TX 79906:
(915) 779-2700
6520 Convair Road, El Paso, TX 79925:
(915) 783-6050
1320 N Zaragoza Rd, Street 104, El Paso, TX 79936:
(915) 858-5846
State Of Texas Resources
Official Site of State of Texas
Texas Department of Motor Vehicles – El Paso Regional Office
Texas DMV Office: 500 E. Overland Avenue, Street 101,El Paso, TX 79901-2414
Texas DMV Phone: (915) 546-2140
Texas Department of Public Safety – El Paso Office
TxDPS Address: 11612 Scott Simpson, El Paso, Tx, 79936
TxDPS Phone: (915) 849-4080
Texas DPS Driver's License
Texas Department of Transportation – El Paso Offices
Texas DOT Address: 1430 Joe Battle Boulevard, El Paso, TX 79936
Texas DOT Phone: (915) 849-5550
OR
Texas DOT Address: West El Paso, 4201 Hondo Pass Drive, El Paso, TX 79904
Texas DOT Phone: (915) 757-5901
Other Legal Resources
If for some reason the attorneys on this site are unable to meet your particular legal need, please refer to the El Paso, TX Personal Injury Lawyers at HG.org, El Paso, TX Personal Injury Attorneys at Getlegal.com and El Paso County Personal Injury Lawyers at Justia.com online legal directories.
Chiropractor💡 Author • Researcher • Injury & Sciatica Clinician • Wellness Specialist • 915-850-0900 📞
We Welcome You 👊🏻.
Purpose & Passions: I am a Doctor of Chiropractic specializing in progressive cutting-edge therapies and functional rehabilitation procedures focused on clinical physiology, total health, functional strength training and complete conditioning. We focus on restoring normal body functions after neck, back, spinal and soft tissue injuries.
We use Specialized Chiropractic Protocols, Wellness Programs, Functional & Integrative Nutrition, Agility & Mobility Fitness Training and Cross-Fit Rehabilitation Systems for all ages.
As an extension to dynamic rehabilitation, we too offer our patients, disabled veterans, athletes, young and elder a diverse portfolio of strength equipment, high performance exercises and advanced agility treatment options. We have teamed up with the cities premier doctors, therapist and trainers in order to provide high level competitive athletes the options to push themselves to their highest abilities within our facilities.
We've been blessed to use our methods with thousand of El Pasoans over the last 3 decades allowing us to restore our patients health and fitness while implementing researched non-surgical methods and functional wellness programs.
Our programs are natural and use the body's ability to achieve specific measured goals, rather than introducing harmful chemicals, controversial hormone replacement, un-wanted surgeries, or addictive drugs. We want you to live a functional life that is fulfilled with more energy, positive attitude, better sleep, and less pain. Our goal is to ultimately empower our patients to maintain the healthiest way of living.
With a bit of work, we can achieve optimal health together, no matter the age or disability.
Join us in improving your health for you and your family.
Its all about: LIVING, LOVING & MATTERING! 🍎
Welcome & God Bless
2 CONVENIENT LOCATIONS:
CENTRAL ELPASO:
6440 Gateway East, Ste B
EAST SIDE ELPASO:
11860 Vista Del Sol, Ste 128
PHONE: 915-850-0900 ✔️
Staff

Meet the Staff
Staff Ethics
These canons of professional ethics are based upon fundamental principles of moral and professional behavior and recommended for all doctors of chiropractic and chiropractic assistants. The following basic principles should be guiding factors in the practice of chiropractic and upheld at all times:
Consider the well-being of the patient. The primary effort and ultimate goal is for the greatest good of our patients.
Dr. Alexander D. Jimenez D.C., C.C.S.T

Chief Clinical Director

Email:

doctorback@gmail.com

---

Specializing in Severe Pain: Sciatica, Neck-Back Pain, Whiplash, Headaches, Knee Injuries, Sport Injuries, Dizziness, Poor Sleep, Arthritis. We use advanced proven therapies focused on optimal mobility, health, fitness, and structural conditioning. We use Patient Focused Diet Plans, Specialized Chiropractic Techniques, Mobility-Agility Training, Cross-Fit Protocols and the "PUSH System" to treat patients suffering from various injuries and health problems.

Message from: Dr. Alex Jimenez D.C., C.C.S.T

( Biography and my promise to you )

Hello-Bienvenido's,
My name is Dr. Alex Jimenez, I am Chiropractic Doctor specializing in advanced therapies focused on total joint health, strength training and complete fitness conditioning. We use patient Focused Diet Plans, Advanced Chiropractic Techniques, Agility Training, Cross-Fit and the PUSH System to treat patients suffering from various injuries and health problems. Our goal too is to help your body heal itself naturally. When your body is truly healthy, you will arrive at your fitness level and proper weight efforlessly. We want to help educate you on how to live a new and improved lifestyle. Our doctors have spent over 25+ years researching and testing methods with thousands of patients. We strive to create fitness and better the body through researched methods and total programs...

My goal too is to help the body heal itself naturally. When your body is truly healthy and balanced, you will move pain free and ultimatly arrive at your optimal fitness levels and proper weight effortlessly. We want to help educate you on how to live a new and improved lifestyle. Our doctors have spent over 25 years researching and testing methods with thousands of patients. We strive to create fitness and better the body through researched methods and total programs. These programs are natural, and use the body's own ability to achieve goals of improvement, rather than introducing harmful chemicals, controversial hormone replacement, surgery, or addictive drugs. We want you to live a life that is fulfilled with more energy, positive attitude, better sleep, less pain, proper body weight and educated on how to maintain this way of life.

The focus on spinal and skeletal adjustments is what makes doctors of chiropractic unique in their approach to treating patients with spinal complaints. This hallmark chiropractic adjustment, however, is not the only procedure a chiropractor may employ in managing a patient's care. I am very proud to bring my patients a variety of treatment options beyond the typical scope of care. With the advances in physical therapies and modalities we bring El Paso option that better aid in the rehabilitation process. Tissue healing is a wonderful process that begins the moment an injury occurs. How the injury is managed determine the final outcome in terms of healing. It is critical we implement immediate procedures as soon as we can in order to gain optimal recovery. The old day of let it rest until it gets better is not the only option.

Letting it rest may even be an irresponsible approach considering what we now know. The implementation of active and movement based treatments have clearly shown increased and improved outcomes in many instances.

As a doctors focused on the greater good for a patient, we must assess each patient individually and apply the appropriate protocols. It is also very important to denote, that El Paso has fine doctors in many specialties of healing and repair. The direct relationship we have with specialist of these disciplines is clearly what allows us to bring the highest quality of care to our patients.

My promise to my patients is clear for all to read here. I, with Gods help, will do what ever it takes to assist you in your recovery. I too will draw upon all the specialist in this town to find you the collaborative care that is required with the disorders being tended to.

With Great Regards to you.

Read more

Read less

Affiliations and Certifications:

Texas Chiropractic Association

Services Provided:

Chiropractic Care
Physical Therapy
Rehabiliation
Strength Training
Crossfit Doctor
Return to Competition Rehabilitation

Visit website

Truide Torres

Executive Director / Patient Liason

Email:

truidetorres@gmail.com

---

Director: Patient Relations Advocate Dept.
Truide has been working for the past 20 years in claims resolutions. She works hand in hand with patients and is availible to resolve dispute resolutions.

Truide Torres (Bio)
Driven by the passion of doing what is in the best interest of the patient, I wake up every morning with the drive to help those in need. The claims process for health care is full of pits, valleys and difficult obstacles designed to strike fear in those in need. My duty is to do what is within the confines of the law, "what ever it takes" to get those involved to pay attention to those who need help. That is what I am honored to do for our patients.

Personally, I have seen great injustices transpire on those that do NOT have a voice. Whether, a language barrier or just not knowing the rules. My job is to find out how I can help. If I personally can not help, I will find the right sources to open the possibilities. I get the job done.

As a wife and mother of 2 children, 3 dogs and 2 Cats. My passion is for God, Family and the mission of serving my fellow man.

Let it be clearly stated... I am here to help. My phone 915-850-0900

Read more

Read less

Education:

Law Student (Matriculated)

Affiliations and Certifications:

Services Provided:

Patient Advocate
Claims Managment
Case Management

Visit website

Daniel Alvarado

Exercise Physiologist

Email:

daniel@push4fitness.com

---

Daniel Alvarado is the owner and the top trainer at PUSHasRx® CrossFit Fitness Facility. Since becoming a Trainer Daniel has kept up to date on many continuing educational classes, ensuring that his clients receive the most comprehensive and advanced training. Working directly with the Doctors, he develops and collaborates on care plans that are patient specific. No patient ever gets the same clinical protocol. His expert clinical kinesiology experience spans over 2 decades. He has trained injured patients and NCAA National Champion Athletes. His technical ability to create programs that are clinically sound and second to none. He too has used his physical therapy and recovery experience to take broken top tier athletes into strict recovery protocols assisting them to achieve highly competitive national championships. He certainly will not admit it but, he is a top national champion trainer. Daniel, also develops youth programs that are sport specific to aid young athletes achieve great success. His mastery of clinical recovery is applied applied to all patients and top tier athletes alike. All patient programs are specifically designed with patient focused recovery priorities. He is happily married to beautiful Victoria Alvarado has one child. He enjoys strength training, movies, singing, conducting, writing poetry and being a CrossFit champion. Just a way cool dude. We think you will agree.

Read more

Read less

Affiliations and Certifications:

Crossfit Level I,II,III ; Pilates Instructor

Services Provided:

Fitness Training
Strength & Power Fitness
Mental Strength

Visit website

Dennise Acosta

Head Office Manager

Email:

dennis@elpasobackclinic.com

---

Dennise has been at Injury Medical & Chiropractic Clinic for four years. Known as the master multi-tasker. Dennise, handles patient care from the moment you walk in the door. She is akin to the air traffic controller. She will assist you in matter requiring clinical preparation and effective inter-office communication. She unifies all department and clinical providers making sure all important information reaches all clinicians in a timely manner. She also loves to work out, stay in shape, watch movies and help people.

Read more

Read less

Sandra Martinez

Head Clinical Therapist

Email:

sandra@elpasobackclinic.com

---

Sandra has been working at Injury Medical & Chiropractic Clinic for over 5 years. As the head Licensed Massage Therapist, she manages and directs critical aspect of clinical care. The patients love her ability to make you laugh while removing those pesky trigger points causing pain. She is able to relax and bring comfort to all she touches. There just simply is no patient that escapes her talented touch. Trained in advance myofascial techniques, she is an integral part of patient recovery. You will never see anything but a kind smile and resolute persona ready to correct your condition and aid in your recovery. She definitely enjoys helping people, has 1 dog and loves movies. She loves flowers too.

Read more

Read less

Education:

LMT: Licensed Massage Therapist

Affiliations and Certifications:

Services Provided:

Massage Therapy
Muscle Release Techniques
Neuromuscular Re-education

Visit website

Alejandra

Billing Agent

Email:

billing@elpasobackclinic.com

---

Alejandra works in accounts & billing. She is the radar of the bunch. Nothing appears to escape her mind. Highly intelligent and appears not to need a computer for recall of facts. She provides information retrieval for patients and clinical staff. She has been at Injury Medical & Chiropractic Clinic for three years and ready for any task at hand. She performs interoffice communications with attorneys and medical director of ancillary offices. She loves her family and places know how to prioritize well.

Read more

Read less

Mike Contreras

Personal Trainer

---

Big Mike was born and raised in El Paso and is an excellent personal trainer and CrossFit coach. Mike works hand in hand with each patient's clinical care plan in order to achieve optimal outcomes. A trusted clinical representative of the PUSHasRx System along with his advance protocols. Mike not only trains the injured and recovering. Mike is a sincere human that has great talent of brining out the best in every individual he works with. He will never admit it, but we will share with you a secret. He with his God given talents trains the greatest athletes and champions in El Paso. Many champions in our community know of his commitment. As a youth, he also played football (wide receiver), basketball, and track at Bel Air High School. Educated in Clinical Human Kinesiology at UTEP and loves playing football and basketball with his little nephews in his free time. Mike has three sisters and one brother, most of which live nearby in El Paso. When he's not watching the Cowboys or Spurs play, he's usually lifting, sleeping or watching movies. We are blessed to have this soul on our team.

Read more

Read less

Alexander Isaiah Jimenez

Collegiate Athletic Consultant & NCAA Wrestling Champion

Email:

alexanderijimenez@outlook.com

---

Alexander Isaiah Jimenez leads the power and agility education programs for the high school athletes. While still studying for his medical degree he provides physical performance testing in order to collaborate with clinicians. He is gifted in creating physical performance programs no matter what the clinical presentation is. As national fitness champion and collegiate wrestler, he too understands what performing at high levels entails. He too has had to recover from debilitating injuries only to return better then before an win national titles. He understand how the recovery process is different for clients, patients and extreme athletes. We are blessed to have his counsel.

Read more

Read less

Education:

Bio-Medical Science (Pre-Medical) - Matriculated

Services Provided:

Strength Coach
Agility Coach
Mentor

Visit website

Ethan Padilla

Personal Trainer & Strength Coach

---

Ethan was born and raised in El Paso and is one of our most outgoing and friendly coaches. Ethan earned his nickname "rampage Ethan" from his years at El Dorado High School, where he played inside linebacker. He has placed twice in the Strongman Competition and also recently competed in the Desert Games with his fellow PUSH Athletes as a team and placed 4th overall! Ethan is currently pursuing his Bachelor's Degree in Kinesiology at UTEP. His focus on clients is obvious to all. Ethan is able to manage very large groups of individuals like no other. His awareness of the dangers while exercising is his greatest concern. When he's not coaching or studying for class, he likes to spend time with his family (who are here in El Paso) or with his weimaraner puppy. Fun fact: Ethan loves any food with sprinkles (especially donuts with sprinkles) and is a diehard Seattle Seahawks fan.

Read more

Read less

Andres

Recovery & Nutrition

---

Andres has been at PUSHasRx for two years. He brought his company Recovery and became the official juicer. Andy will fix you right up. Andres, will make sure that your nutritional recovery programs fits within your standards. Also, there is great care in making sure the nutritional requirement are clinically met. Patients and high performance athletes depend on high performance nutritions. Upon your completion of the physical medicine portion of therapy you will be offered specialized organic recovery drinks and supplementation to help aid in your recovery. You will be confident that from your pushing to recovery, you will be taken care of.

Read more

Read less

Iylene Avalos

PUSHasRx Trainer

---

ylene has been working with us for over 4 years. In her spare time she enjoys working out and running. She has 2 dogs and loves movies. Iylene is extremely aware of body mechanics and mindfully watches rehabilitation movements. She is always standing ready to assist and respond to client needs. Her commanding voice is always clear to all, no matter what floor you are on. Iylene is always ready and willing to answer any question you may have regarding fitness and recovery.

Read more

Read less

Rick Cano

Personal Trainier Level V

---

Most early-rising PUSHasRx members know Rick well as a fantastic coach who focuses strongly on form and will always make you laugh. He was born and raised in El Paso and loves to train his athletes and coach CrossFit. Rick is a very diligent, kind and considerate trainer. He is always mindful of client techniques and aware of client goals. When he's not coaching, Rick loves to work on cars, especially his '69 Chevelle (his next car will hopefully be a '69 Charger). He not only became a certified Automotive Mechanic at 17, but while working on his certification at EPCC, he won 1st place in a bench competition when he was 16 (approx. 56 reps at 155#). His favorite movements are clean & jerks and snatches. He loves oreos (eats them every night), loves watching the CrossFit games, and loves his three bulldogs. He spent one year full-time personal training before he started coaching CrossFit two years ago. He is CrossFit Level 1 Certified and hopes to get his Level 2 Certification soon. Rick has competed in several competitions, including WOD for Toys in 2014, where his team placed 1st.

Read more

Read less

Astrid Ornelas

Blogger/Research/Curator

---

Astrid has been at Injury Medical & Chiropractic Clinic for about three years. Astrid has taken her love for writing to an new level. She is a gifted and talented copywriter able to create amazing storylines. She creates content for patient consumption. She is able to bring words to life in a way that perplexes even the elite authors of the day. She loves nutrition and the healing power of clean eating. A naturalist at heart you will never see her eating processed foods that would be contra to clean living. She enjoys movies and creating storylines for Anime.

Read more

Read less

Adam

Videographer & Graphics Specialist

---

Adam has been at Injury Medical & Chiropractic Clinic for about a year. He enjoys designing and various forms of art. A story teller by trade he can see things people don't see until his masterpieces are revealed. Adam is a director of many medias using the top graphics, audio and video medias to tell the story of our patient. Modest to the core, you would never know what he is about to create. We are blessed to have his talents telling the world about Chiropractic using any and all medias available.

Read more

Read less
Treatment Methods
Dr. Jimenez uses the following methods to treat patients.
Our Passions

Email:

doctorback@gmail.com

---

We Welcome You 👊🏻.
Purpose & Passions: I am a Doctor of Chiropractic specializing in progressive cutting-edge therapies and functional rehabilitation procedures focused on clinical physiology, total health, functional strength training and complete conditioning. We focus on restoring normal body functions after neck, back, spinal and soft tissue injuries.

We use Specialized Chiropractic Techniques, Balanced Diet Plans, Agility Training programs, Cross-Fit techniques, the PUSH-Rx Rehabilitation System and a highly specialized program for our Veterans.

We've been blessed to use our methods with thousand of El Pasoans over the last 27 years. This has allowed us to improve health and restore true fitness through researched non-surgical methods and wellness programs. These programs are natural and use the body's own ability to achieve goals of improvement, rather than introducing harmful chemicals, controversial hormone replacement, surgery, or addictive drugs. We want you to live a life that is fulfilled with more energy, positive attitude, better sleep, less pain, proper body weight and informed on how to maintain this way of life.

As an extension to dynamic rehabilitation, we too offer our patients, disabled veterans, athletes, young and elder a diverse portfolio of strength equipment, high performance exercises and advanced agility options. We are very proud to have teamed up with the cities premier therapist and trainers in order to provide high level competitive athletes the option to push themselves to their highest abilities within our facility.

Come learn how to improve your health for yourself and your loved ones.

With a bit of work, we can achieve optimal health together, no matter the age or disability.

Its all about: LIVING, LOVING & MATTERING! 🍎

God Bless

2 CONVENIENT LOCATIONS:

(LOCATION#1) CENTRAL ELPASO:
6440 Gateway East, Suite B

(LOCATION#2) EAST SIDE ELPASO:
11860 Vista Del Sol, Suite 128

PHONE: 915-850-0900 ✔️

Read more

Read less