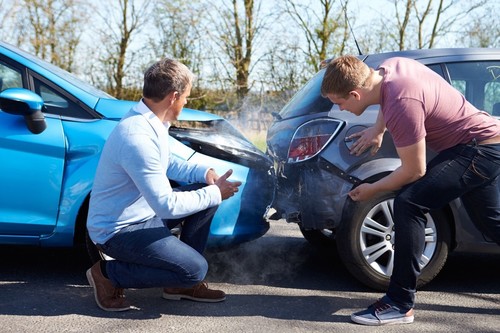 When an unexpected automobile accident occurs, it's essential to seek immediate medical attention from a recommended car accident doctor and specialist to receive a spinal evaluation and diagnose for any possible injuries or conditions, including if the individual didn't experience any symptoms after the incident.
Because people are not readily prepared to deal with the legal processes involved during a car accident, many individuals settle their cases with the insurance companies before they've had a proper medical diagnosis from a healthcare professional trained in soft-tissue injuries. Moreover, once the individual has settled their case, they lose the right for care if indeed it was necessary. It's in one's best interest to get the attention they need to restore the original health of their body and ensure all its structures are functioning properly.
If a recent automobile accident left those involved feeling merely sore, it is still important to check the overall health of the individual as soon as possible. Whiplash, for example, is a common neck injury caused by a sudden back-and-forth jolt of the head due to an external force and its symptoms may develop 2 to 3 months after the initial injury. In addition, a large number of people whose injuries remain undetected after suffering an auto accident, may also experience neck or low back pain, numbness, muscle stiffness, headaches, fatigue and other complications over time including arthritis.
Not only are car accidents an inconvenience, many victims describe that they don't feel like their normal selves following the events of the incident. The trauma from an injury or an aggravated condition may also cause irritability, memory loss, difficulty concentrating while awake and difficulty sleeping at night.
Dr. Alex Jimenez D.C.,C.C.S.T's insight:
Many current modern day aspects of living can be stressful, however, after an individual has been involved in a car accident, dealing with the problems that follow the incident is reported to be one of the most upsetting situations people face today. More so yet, a high percentage of these can cause injuries or develop underlying conditions which can remain undetected for months and even years. For more information, please feel free to ask Dr. Jimenez or contact us at (915) 850-0900.