Hip fractures are characterized as any type of break in the upper region of the femur or thigh bone. The variety of broken bones generally depends on the circumstances and the force applied to the bone, where some can be more common than others. Impacted femoral neck fractures are common hip fractures which occur in many older adults in the United States.
Anatomy of Impacted Femoral Neck Fractures
The hip is a ball-and-socket joint which provides the femur the ability to bend and rotate at the pelvis. While any form of broken bones in the thigh bone or femur is considered a hip fracture, damage or injury to the socket, or acetabulum, itself is not considered a hip fracture. Below we will discuss hip fractures, particularly impacted femoral neck fractures, among others.
Causes, Symptoms and Diagnosis
Hip fractures frequently occur due to a slip-and-fall accident or due to a direct blow to the hip. Various health issues, including osteoporosis and stress injuries, as well as cancer, can sometimes weaken the bones and make the pelvis more vulnerable to fractures. The neck of the femur is located under the ball of the hip joint. Impacted femoral neck fractures occur when a force presses against both ends of the femur at the femoral neck, pushing the broken ends of the bone together.
Patients with hip fractures experience symptoms of pain on the upper thigh or in the groin. They may also experience considerable discomfort with any attempt to flex or rotate the hip. In comparison to impacted femoral neck fractures, if the bone is completely broken, the leg may appear to be shorter than the non-injured leg. Also, the patient will hold the injured leg in a still position with the foot and knee turned outward in external rotation.
Diagnosis for hip fractures commonly involves the use of x-rays of the hip, pelvis and/or femur. In several instances, if the patient experiences a slip-and-fall accident or a direct blow to the hip resulting in impacted femoral neck fractures, they may not be seen on a regular x-ray. Magnetic resonance imaging, or MRI, may be recommended to view some cases of hip fractures. The MRI scan will typically demonstrate any hidden hip fractures. Computed tomography, or CT, scans may also be utilized instead.
Impacted femoral neck fractures are hip injuries which occur just below the femoral head, or the ball-and-socket hip joint, where the broken ends of the bone are jammed together by the force of the injury. This area of the thigh bone, or femur, is known as the femoral neck. Treatment for impacted femoral neck fractures may include rest and physical rehabilitation. Diagnosis for impacted femoral neck fractures is important for treatment.

Dr. Alex Jimenez D.C., C.C.S.T.
Treatment of Impacted Femoral Neck Fractures
Once a healthcare professional has diagnosed the patient's hip fracture, their overall health and wellness will also be evaluated. Treatment for femoral neck stress fractures depends on the patient's age and on the extent of the broken bone. Treatment for femoral neck stress fractures include bed rest for several days followed by a physical rehabilitation program.
Many femoral neck stress fractures are treated with surgery. It's essential for the patient to talk to their doctor to discuss the best treatment option. The scope of our information is limited to chiropractic as well as to spinal injuries and conditions. To discuss the subject matter, please feel free to ask Dr. Jimenez or contact us at 915-850-0900 .
Curated by Dr. Alex Jimenez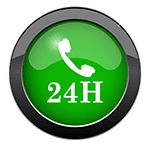 Additional Topics: Chiropractic for Athletes with Back Pain
Back pain is one of the most prevalent causes of disability and missed days at work worldwide. Back pain is the second most common reason for doctor office visits, outnumbered only by upper-respiratory infections. Approximately 80 percent of the population will experience back pain at least once throughout their life. The spine is a complex structure made up of bones, joints, ligaments, and muscles, among other soft tissues. Because of this, injuries and/or aggravated conditions, such as herniated discs, can eventually lead to symptoms of back pain. Sports injuries or automobile accident injuries are often the most frequent cause of back pain, however, sometimes the simplest of movements can have painful results. Fortunately, alternative treatment options, such as chiropractic care, can help ease back pain through the use of spinal adjustments and manual manipulations, ultimately improving pain relief.
Professional Scope of Practice *
The information herein on "Impacted Femoral Neck Fractures" is not intended to replace a one-on-one relationship with a qualified healthcare professional or licensed physician and is not medical advice. We encourage you to make your own health care decisions based on your research and partnership with a qualified health care professional.
Our information scope is limited to chiropractic, musculoskeletal, physical medicines, wellness, sensitive health issues, functional medicine articles, topics, and discussions. We provide and present clinical collaboration with specialists from a wide array of disciplines. Each specialist is governed by their professional scope of practice and their jurisdiction of licensure. We use functional health & wellness protocols to treat and support care for the injuries or disorders of the musculoskeletal system.
Our videos, posts, topics, subjects, and insights cover clinical matters, issues, and topics that relate to and support, directly or indirectly, our clinical scope of practice.* Our office has made a reasonable attempt to provide supportive citations and has identified the relevant research study or studies supporting our posts. In addition, we provide copies of supporting research studies available to regulatory boards and the public upon request.
We understand that we cover matters that require an additional explanation of how it may assist in a particular care plan or treatment protocol; therefore, to further discuss the subject matter above, please feel free to ask Dr. Alex Jimenez or contact us at 915-850-0900.
We are here to help you and your family.
Blessings
Dr. Alex Jimenez DC, MSACP, CCST, IFMCP*, CIFM*, ATN*
email: coach@elpasofunctionalmedicine.com
Licensed in: Texas & New Mexico*