See on Scoop.it – PUSH-as-Rx ®™ CrossFit & Fitness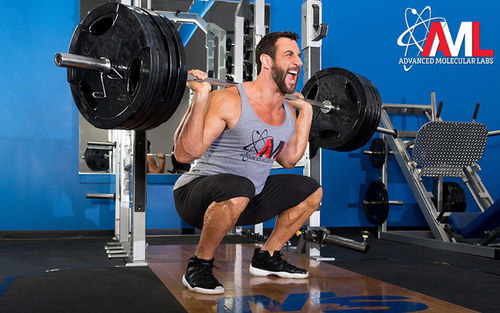 Traditional weightlifters and cross trainers don't see eye to eye on training. However, the best approach to training isn't as black & white as you may think.
Dr. Alex Jimenez D.C.,C.C.S.T's insight:
Crossfit vs weight lifting, an argument can be made for both.  Crossfit programs build muscle and cardiorespiratory fitness at the same time without requiring hours of exercise on a treadmill or elliptical trainer. Many recent studies found that high-intensity training produced startlingly rapid results. The focus of crossfit includes full body motions.  In essence, you are working many joints at one time.  This puts a massive load on the body, which in turn has to produce a massive output of energy to keep the body in whole moving.  
Weight Lifting in a classic sense, has been historically limited to a relatively small amount of joints moving when the loads are place in motion relative to crossfit type of motions. The output is much less in terms of power and cardiovascular loads.  Understand the kinetics of both science is paramount in choosing how to condition the body.  A knowledgeable trainer understands the dynamics of these sciences as it pertain to an individuals abilities and goals.  In a perfect world the is a balance to all these emerging methods.  There too is room for additional methods to include flexibility and mobility in the pursuit of true fitness.  
Yes, there appears to be a tug-a-war between the factions taking sides.  There is simply merit to both methods as they both offer improvements in physiological fitness if done mindfully and intent-fully.
Chiropractor & Functional Medicine Practitioner ⚕Injury & Sciatica Specialist • Author • Educator • 915-850-0900 📞
We Welcome You 👊🏻.
Purpose & Passions: I am a Doctor of Chiropractic specializing in progressive, cutting-edge therapies and functional rehabilitation procedures focused on clinical physiology, total health, practical strength training, and complete conditioning. We focus on restoring normal body functions after neck, back, spinal and soft tissue injuries.
We use Specialized Chiropractic Protocols, Wellness Programs, Functional & Integrative Nutrition, Agility & Mobility Fitness Training and Rehabilitation Systems for all ages.
As an extension to effective rehabilitation, we too offer our patients, disabled veterans, athletes, young and elder a diverse portfolio of strength equipment, high-performance exercises and advanced agility treatment options. We have teamed up with the cities premier doctors, therapist and trainers to provide high-level competitive athletes the possibilities to push themselves to their highest abilities within our facilities.
We've been blessed to use our methods with thousands of El Pasoans over the last three decades allowing us to restore our patients' health and fitness while implementing researched non-surgical methods and functional wellness programs.
Our programs are natural and use the body's ability to achieve specific measured goals, rather than introducing harmful chemicals, controversial hormone replacement, un-wanted surgeries, or addictive drugs. We want you to live a functional life that is fulfilled with more energy, a positive attitude, better sleep, and less pain. Our goal is to ultimately empower our patients to maintain the healthiest way of living.
With a bit of work, we can achieve optimal health together, no matter the age or disability.
Join us in improving your health for you and your family.
It's all about: LIVING, LOVING & MATTERING! 🍎
Welcome & God Bless
EL PASO LOCATIONS
Central:
6440 Gateway East, Ste B
Phone: 915-850-0900
East Side:
11860 Vista Del Sol, Ste 128
Phone: 915-412-6677