See on Scoop.it – Neuropathy "The Painful Enigma"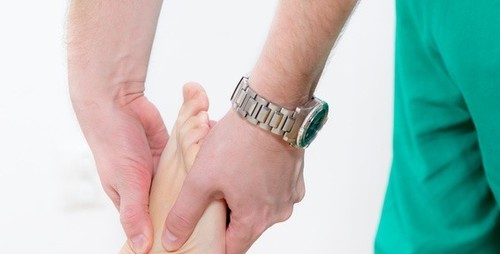 Peripheral neuropathy, the condition caused by nerve damage and characterized by numbness, tingling, pain, weakness, and other sensations in the hands and feet, is known to be caused by systemic diseases, injuries, vitamin level abnormalitites, infections, or exposure to toxins. Despite these risk factors, peripheral neuropathy is mainly known to be caused by diabetes. 
Peripheral neuropathy can be painful, causing discomfort on the affected individual but, several treatments can help alleviate the symptoms and improve the condition. According to MedlinePlus, treating the underlying condition causing this type of neuropathy should be the first step for treatment. Treatment may be followed with medications or physical treatment to reduce the symptoms and gradually restore a person's health. 
Dr. Alex Jimenez D.C.,C.C.S.T's insight:
Physical therapy, besides medications, may be beneficial towards treating symptoms of peripheral neuropathy. Treating any possible underlying conditions causing the condition can help alleviate pain and discomfort and improve optimal wellness. For more information, please feel free to ask Dr. Jimenez or contact us at (915) 850-0900.