A drug used to treat Alzheimer's disease should not be prescribed to people with milder mental impairment without first giving them a genetic test, researchers urge during a new study.
The drug is donepezil (brand name: Aricept). Donepezil could speed mental decline in someone with mild cognitive impairment who has a specific genetic variation, according to Sophie Sokolow, an associate professor at the UCLA School of Nursing.
She and her colleagues found that patients with the K-variant of the butyrylcholinesterase (BChE) gene who took donepezil deteriorated faster than those who took a placebo.
Donepezil is approved in the United States to treat Alzheimer's disease but not mild cognitive impairment — the stage between normal age-related decline and dementia. However, doctors often prescribe it "off-label" for patients with mild cognitive impairment, the study authors said.
For this study, the researchers examined data from a U.S. government-funded study published in 2005 that assessed donepezil as a possible treatment for mild cognitive impairment.
The findings reinforce the importance of physicians discussing the possible benefits and risks of donepezil with their patients, the researchers said in a university news release.
The study was published recently in the Journal of Alzheimer's Disease. Funding was provide by the U.S. National Institute on Aging.
SOURCE: UCLA School of Nursing, news release, Feb. 24, 2017
The scope of our information is limited to chiropractic and spinal injuries and conditions. To discuss options on the subject matter, please feel free to ask Dr. Jimenez or contact us at 915-850-0900 .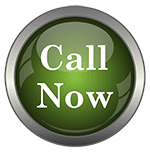 Additional Topics: Understanding Mild Brain Injury
Brain injuries are common complications in our modern world. Approximately 2 million individuals experience a head injury in the United States alone each year. Although most brain or head injuries are not considered life threatening, they could sum up to billions of dollars in annual revenue. Brain injuries are often categorized according to patient response. Only 1 out of 4 reported brain injuries are considered moderate or severe.
.video-containerposition: relative; padding-bottom: 63%; padding-top: 35px; height: 0; overflow: hidden;.video-container iframeposition: absolute; top:0; left: 0; width: 100%; height: 100%; border: none; max-width:100%!important;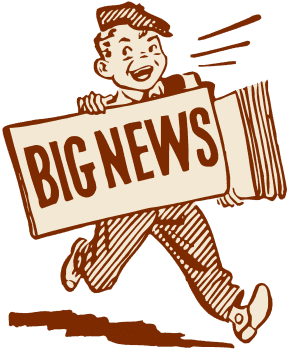 Chiropractor & Functional Medicine Practitioner ⚕Injury & Sciatica Specialist • Author • Educator • 915-850-0900 📞
We Welcome You 👊🏻.
Purpose & Passions: I am a Doctor of Chiropractic specializing in progressive, cutting-edge therapies and functional rehabilitation procedures focused on clinical physiology, total health, practical strength training, and complete conditioning. We focus on restoring normal body functions after neck, back, spinal and soft tissue injuries.
We use Specialized Chiropractic Protocols, Wellness Programs, Functional & Integrative Nutrition, Agility & Mobility Fitness Training and Rehabilitation Systems for all ages.
As an extension to effective rehabilitation, we too offer our patients, disabled veterans, athletes, young and elder a diverse portfolio of strength equipment, high-performance exercises and advanced agility treatment options. We have teamed up with the cities premier doctors, therapist and trainers to provide high-level competitive athletes the possibilities to push themselves to their highest abilities within our facilities.
We've been blessed to use our methods with thousands of El Pasoans over the last three decades allowing us to restore our patients' health and fitness while implementing researched non-surgical methods and functional wellness programs.
Our programs are natural and use the body's ability to achieve specific measured goals, rather than introducing harmful chemicals, controversial hormone replacement, un-wanted surgeries, or addictive drugs. We want you to live a functional life that is fulfilled with more energy, a positive attitude, better sleep, and less pain. Our goal is to ultimately empower our patients to maintain the healthiest way of living.
With a bit of work, we can achieve optimal health together, no matter the age or disability.
Join us in improving your health for you and your family.
It's all about: LIVING, LOVING & MATTERING! 🍎
Welcome & God Bless
EL PASO LOCATIONS
Central:
6440 Gateway East, Ste B
Phone: 915-850-0900
East Side:
11860 Vista Del Sol, Ste 128
Phone: 915-412-6677