Studies on the effectiveness of chiropractic care for patients afflicted with pain secondary to whiplash injury are emerging. In 1996, Woodward et al. published a study on the efficacy of chiropractic treatment of whiplash injuries.
The authors of the study were from the Department of Orthopedic Surgery in Bristol, England. In 1994, Gargan and Bannister published a paper on the recovery rate of patients and found that when patients were still symptomatic after three months, there was almost a 90% chance they would remain injured. No conventional treatment was shown to be effective in these based chronic whiplash injury patients. However, high success rates have been found by whiplash injury patients through chiropractic care in the recovery of these types of patients.
Whiplash Treatment Study Results
In the Woodward study, 93 percent of the 28 patients studied retrospectively were found to have a statistically significant improvement following chiropractic care. Chiropractic care in this study consisted of PNF, spinal manipulation and cryotherapy. Most of the 28 patients had prior therapy with NSAIDs collars and physiotherapy. The average length of time prior to when the patients began chiropractic care was 15.5 months post-MVA (range of 3-44 months).
This study clearly documented what most DCs experience in clinical practice: that chiropractic care is an effective modality for individuals hurt in a motor vehicle accident. Symptoms ranging from headaches to back pain, neck pain, interscapular pain and extremity pain that is related with parasthesias all responded to quality chiropractic care.
Normal & Whiplash X-Rays
Whiplash MRI Findings
The literature has also suggested that cervical disc injuries aren't uncommon after whiplash injury. In a study published on chiropractic care for disk herniations, it was demonstrated that not only do patients improve clinically, repeated MRI imaging demonstrates decreased size or resolution of the disk herniation oftentimes. Of the 28 patients studied and followed, many had disc herniations that reacted well to chiropractic care.
In a recent retrospective study by Khan et al., published in the Journal of Orthopedic Medicine, on whiplash injured patients with respect to cervical pain and dysfunction, patients were stratified into groups based on levels of good outcome to chiropractic care:
Group I: Patients with neck pain only and restricted neck ROM. Patients had a "coat hangar" distribution of pain with no neurologic deficits; 72 percent had a fantastic outcome.
Group II: Patients with neurological symptoms or signs and limited spinal ROM. Patients had numbness tingling and parasthesias in the extremity.
Group III: Patients had severe neck pain with full neck ROM and bizarre pain distributions from the extremities. These patients often described chest pain, nausea, vomiting, blackouts and dysfunction.
The results of the study showed that in class I, 36/50 patients (72%) reacted well to chiropractic care: in group II, 30/32 patients (94 percent) responded well to chiropractic care; and in group III, only 3/11 instances (27%) responded well to chiropractic care. There was a significant difference in outcomes between the three groups.
This study provides new evidence that chiropractic care is effective for whiplash injured patients. However, the study didn't take into consideration those patients who had back injuries, extremity injuries and TMJ injuries, and did not identify which patients had disc injuries, radiculopathy and concussive brain injury (most likely group III patients). These types of patients respond better with a model of chiropractic care, in combination with providers that are multidisciplinary.
These studies show what most DCs have already experienced, that the doctor of chiropractic should be the principal care provider in these sorts of cases. It's a common opinion that in cases like the group III patients, care should be multidisciplinary to achieve the best possible outcome in difficult scenarios.
The scope of our information is limited to chiropractic and spinal injuries and conditions. To discuss options on the subject matter, please feel free to ask Dr. Jimenez or contact us at 915-850-0900 .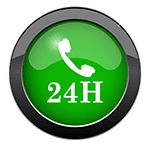 By Dr. Alex Jimenez
Additional Topics: Automobile Accident Injuries
Whiplash, among other automobile accident injuries, are frequently reported by victims of an auto collision, regardless of the severity and grade of the accident. The sheer force of an impact can cause damage or injury to the cervical spine, as well as to the rest of the spine. Whiplash is generally the result of an abrupt, back-and-forth jolt of the head and neck in any direction. Fortunately, a variety of treatments are available to treat automobile accident injuries.
Chiropractor & Functional Medicine Practitioner ⚕Injury & Sciatica Specialist • Author • Educator • 915-850-0900 📞
We Welcome You 👊🏻.
Purpose & Passions: I am a Doctor of Chiropractic specializing in progressive, cutting-edge therapies and functional rehabilitation procedures focused on clinical physiology, total health, practical strength training, and complete conditioning. We focus on restoring normal body functions after neck, back, spinal and soft tissue injuries.
We use Specialized Chiropractic Protocols, Wellness Programs, Functional & Integrative Nutrition, Agility & Mobility Fitness Training and Rehabilitation Systems for all ages.
As an extension to effective rehabilitation, we too offer our patients, disabled veterans, athletes, young and elder a diverse portfolio of strength equipment, high-performance exercises and advanced agility treatment options. We have teamed up with the cities premier doctors, therapist and trainers to provide high-level competitive athletes the possibilities to push themselves to their highest abilities within our facilities.
We've been blessed to use our methods with thousands of El Pasoans over the last three decades allowing us to restore our patients' health and fitness while implementing researched non-surgical methods and functional wellness programs.
Our programs are natural and use the body's ability to achieve specific measured goals, rather than introducing harmful chemicals, controversial hormone replacement, un-wanted surgeries, or addictive drugs. We want you to live a functional life that is fulfilled with more energy, a positive attitude, better sleep, and less pain. Our goal is to ultimately empower our patients to maintain the healthiest way of living.
With a bit of work, we can achieve optimal health together, no matter the age or disability.
Join us in improving your health for you and your family.
It's all about: LIVING, LOVING & MATTERING! 🍎
Welcome & God Bless
EL PASO LOCATIONS
Central:
6440 Gateway East, Ste B
Phone: 915-850-0900
East Side:
11860 Vista Del Sol, Ste 128
Phone: 915-412-6677