See on Scoop.it – Chiropractic + Wellness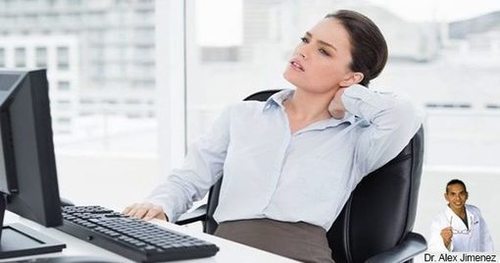 Cervical radiculopathy is a medical term used to describe a series of symptoms resulting from various conditions on the cervical spine due to dysfunction on one or multiple spinal nerve roots. The majority of the conditions affecting the spine in the neck area result in compression of the nerves which trigger the physical symptoms relating to radiculopathy.
There's numerous types of damage that can cause cervical radiculopathy to develop. The irritation of the spinal nerve roots caused by compression will damage the nerves, leading to pain, tingling and loss of sensation in the hands and arms, as well as muscle weakness. These symptoms are characteristically known when a person has experienced cervical radiculopathy
Dr. Alex Jimenez D.C.,C.C.S.T's insight:
Like sciatica which occurs in the lower back, cervical radiculopathy is a group of symptoms which may occur as a result of various conditions or injuries around the region of the neck. These may affect the cervical spine if compression of the nerves occurs, triggering symptoms of pain, tingling and loss of sensation in the arms and hands, and muscle weakness. For more information, please feel free to ask Dr. Jimenez or contact us at (915) 850-0900.