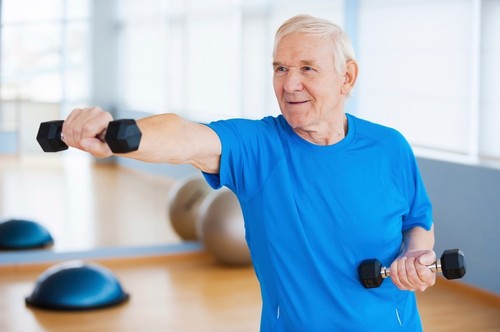 As people age, there are some physical changes taking place. Skin changes to become thinner and less elastic and wrinkles appear in greater numbers. We may lose out hair or it can change to shades of gray or white. These are processes that everyone who lives a long life will go through naturally. Barring cosmetic changes, we can't control the aging of our looks much.
The good news is that we can control the aging of other body physical aspects such as posture and weight.
Reducing the effects of physical changes due to aging is the major reason behind the importance of exercise for the elderly. Exercise is an important tool for improving a large part of the process. Research indicates that many factors can be improved with regular exercise.
Dr. Alex Jimenez D.C.,C.C.S.T's insight:
The body naturally begins to change with age, often causing the degeneration of bones and joints, as well as other structures. While this process is inevitable, physical activity can help slow down the changes and ensure they happen much more smoothly. Research has demonstrated how exercise can improve other factors of aging. For more information, please feel free to ask Dr. Jimenez or contact us at (915) 850-0900.