I do recommend that you seek a specialist, in this case, it would be Dr. Alex Jimenez. His techniques to work on the cervical area or your neck are just amazing. He has been able to treat migraines, shoulder pain, when people didn't know it was just a simple cause…spraining their neck.

Sandra Rubio
Have you ever woken up with a stiff neck, unable to turn it to one side or another? Does your child appear to have an abnormal head or neck posture? A variety of factors can cause injuries and/or conditions which may result in neck pain, such as torticollis, a painful health issue that can result in the shortening of the complex structures of the neck.
The neck, known as the cervical spine, consists of vertebrae that start in the upper region of the spine and finish at the base of the skull. Each bony vertebrae connects with ligaments, comparable to thick rubber bands, muscles and other soft tissues like tendons, which provide stability to the backbone. These structures ultimately permit for movement and support.
The neck supports the weight of the head and provides significant motion. Because it is less protected than the rest of the spine, the neck may be vulnerable to injury or conditions. For many individuals, neck pain is a temporary condition that vanishes with time. However, others need diagnosis and treatment to relieve their symptoms. Below, we will discuss some of the most common causes of neck pain, including torticollis.
Common Causes of Neck Pain
Neck pain may result from abnormalities in the soft tissues, such as the muscles, ligaments, tendons and even the nerves, as well as in the bones and intervertebral discs of the spine. The most frequent causes of neck pain are soft-tissue abnormalities due to trauma, known as a sprain or strain, or due to prolonged wear and tear or degeneration. In rare cases, infection or tumors can cause neck pain. In certain people, neck problems may be the origin of pain at the back, shoulders, or upper extremities.
Cervical Disk Degeneration (Spondylosis)
The intervertebral discs act as shock absorbers between the bones in the neck. In cervical disk degeneration, which generally occurs in people over the age of 40, the gel-like center of the disc degenerates and the distance between the vertebrae narrows. When the disc space becomes narrower, stress accumulates in the joints of the spine, resulting in degenerative diseases, such as cervical disk degeneration or spondylosis. Once the outer layer of the disc weakens, stress may also protrude and place pressure on the spinal cord or nerve roots. This is known as a herniated disc.
Neck Injury
Since the primary function of the neck is to support the head and provide movement, it's very flexible, however, because of this, it's incredibly vulnerable to injury. Automobile accidents, slip-and-fall incidents, and sports injuries may commonly cause neck pain. The regular use of safety belts in motor vehicles can help prevent neck injury. A "rear end" car crash may result in whiplash, a common neck injury characterized by a sudden, back-and-forth jerk of the neck and head from a sheer force. Most neck injuries involve the soft tissues. Severe neck injuries with dislocation or a fracture of the neck may damage the spinal cord and cause paralysis.
Torticollis
Torticollis is a medical health issue characterized by a "twisted neck". There are two kinds of the condition, congenital, meaning present at birth, and acquired, involving damage or trauma from an injury or condition. For many infants, torticollis develops in the womb several weeks before their birth at which neck and the head are positioned in an angle.
Children have also been born with the health issue due to difficulties during delivery, diminished blood supply to the neck muscles, muscular fibrosis or congenital spine anomalies. According to research studies, torticollis sometimes develops in children that spend too much time sitting in strollers, swings, bouncers, car seats, laying on their back, or putting them on mats if a child is born with abnormal head and neck positioning.
While nearly all people who experience torticollis are babies or children, anyone can experience neck pain and restricted range of motion connected with that. A musculoskeletal or nervous system injury can make it difficult to position your head or to straighten your neck. This kind of damage may be associated with prolonged ailments, car accidents or other injuries.
When to Seek Treatment for Neck Pain?
If severe neck pain occurs after a neck injury due to an automobile accident, diving injury, or slip-and-fall incident, a trained professional, such as a paramedic, should trap the patient to prevent the risk of further harm and possible paralysis. Immediate medical assistance should be considered. Healthcare professionals, like chiropractors, can also treat neck injuries.
Immediate medical care must also be sought when an injury causes pain in the neck which radiates down the arms and legs. Radiating pain or tingling sensations in your arms and legs resulting in weakness and numbness without especially neck pain should also be assessed as soon as possible. If there is no injury, you should seek medical attention when neck pain is:
Constant and persistent
Severe
Accompanied by pain which radiates down the arms or legs
Accompanied by headaches, tingling, weakness or numbness
Many patients seek treatment for neck pain with healthcare professionals that are specially trained to diagnose, treat, and prevent problems between the muscles, bones, joints, ligaments, tendons, and nerves. Many treat a wide variety of injuries and conditions. Chiropractic care is a popular, alternative treatment option which can help treat neck pain.
Torticollis Treatment
For most adults, torticollis will solve itself on its own in a couple of days. However, it is essential to seek treatment on behalf of babies or children who are currently experiencing this kind of neck or head positioning. Infants may suffer permanent disability because of shortening neck muscles if left without treatment for torticollis.
One of the first treatments doctors advocate stretching exercises designed to lengthen and strengthen the neck muscles holding the head in the position. About 80 percent of all children respond well to this kind of treatment program and don't experience any effects. Once completed, the infant might require other treatment modalities to prevent the problem from recurring and to strengthen their neck muscles.
Neck pain is one of the most common health issues treated with chiropractic care. According to the National Institute of Health Statistics, neck pain is the second most prevalent form of pain in the United States, following back pain associated with migraine and headaches. Chiropractic care can help treat a variety of injuries and conditions which may be causing neck pain, including torticollis.

Dr. Alex Jimenez D.C., C.C.S.T.
Chiropractic Care for Torticollis
Chiropractic care is a well-known, alternative treatment approach designed to increase range of motion, decrease muscle stiffness and improve fine and gross motor abilities needed for neck and head placement. A chiropractor will first conduct an assessment to test the patient's range of motion and evaluate any other problems associated with neck pain.
In the case of torticollis, by way of instance, complications may include plagiocephaly, abnormal head shape, or a misalignment of the hip joint, known as hip dysplasia. When the evaluation is done, the healthcare professional will discuss a potential treatment plan and their findings.
Chiropractic care utilizes spinal adjustments and manual manipulations as well as exercises to increase range of motion and strengthen the patient's neck muscles. These can consist of passive stretches designed to strengthen muscles which are used to maintain the posture of the neck. In infants who do not appear to be strong enough to hold their head, stretching exercises may correct the problem. Early intervention is recommended.
If you or your child are experiencing debilitating neck pain or incorrect positioning of the head and neck, contact a healthcare professional immediately. The scope of our information is limited to chiropractic as well as to spinal injuries and conditions. To discuss the subject matter, please feel free to ask Dr. Jimenez or contact us at 915-850-0900 .
Curated by Dr. Alex Jimenez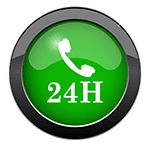 Additional Topics: Acute Back Pain
Back pain is one of the most prevalent causes of disability and missed days at work worldwide. Back pain attributes to the second most common reason for doctor office visits, outnumbered only by upper-respiratory infections. Approximately 80 percent of the population will experience back pain at least once throughout their life. The spine is a complex structure made up of bones, joints, ligaments, and muscles, among other soft tissues. Because of this, injuries and/or aggravated conditions, such as herniated discs, can eventually lead to symptoms of back pain. Sports injuries or automobile accident injuries are often the most frequent cause of back pain, however, sometimes the simplest of movements can have painful results. Fortunately, alternative treatment options, such as chiropractic care, can help ease back pain through the use of spinal adjustments and manual manipulations, ultimately improving pain relief.
EXTRA IMPORTANT TOPIC: Neck Pain Treatment
Post Disclaimer
Professional Scope of Practice *
The information herein on "Neck Pain Treatment Management" is not intended to replace a one-on-one relationship with a qualified health care professional or licensed physician and is not medical advice. We encourage you to make healthcare decisions based on your research and partnership with a qualified healthcare professional.
Blog Information & Scope Discussions
Our information scope is limited to Chiropractic, musculoskeletal, physical medicines, wellness, contributing etiological viscerosomatic disturbances within clinical presentations, associated somatovisceral reflex clinical dynamics, subluxation complexes, sensitive health issues, and/or functional medicine articles, topics, and discussions.
We provide and present clinical collaboration with specialists from various disciplines. Each specialist is governed by their professional scope of practice and their jurisdiction of licensure. We use functional health & wellness protocols to treat and support care for the injuries or disorders of the musculoskeletal system.
Our videos, posts, topics, subjects, and insights cover clinical matters, issues, and topics that relate to and directly or indirectly support our clinical scope of practice.*
Our office has reasonably attempted to provide supportive citations and has identified the relevant research study or studies supporting our posts. We provide copies of supporting research studies available to regulatory boards and the public upon request.
We understand that we cover matters that require an additional explanation of how it may assist in a particular care plan or treatment protocol; therefore, to further discuss the subject matter above, please feel free to ask Dr. Alex Jimenez, DC, or contact us at 915-850-0900.
We are here to help you and your family.
Blessings
Dr. Alex Jimenez DC, MSACP, RN*, CCST, IFMCP*, CIFM*, ATN*
email: coach@elpasofunctionalmedicine.com
Licensed as a Doctor of Chiropractic (DC) in Texas & New Mexico*
Texas DC License # TX5807, New Mexico DC License # NM-DC2182
Licensed as a Registered Nurse (RN*) in Florida
Florida License RN License # RN9617241 (Control No. 3558029)
Presently Matriculated: ICHS: MSN* FNP (Family Nurse Practitioner Program)
Dr. Alex Jimenez DC, MSACP, RN* CIFM*, IFMCP*, ATN*, CCST
My Digital Business Card