Healthy foodies may agree on many nutrition topics, but here's one that's still up for debate: What's better, smoothies or juices? In my opinion there are pros and cons to each drink, so it really comes down to your personal needs and goals. To figure out which one is right for you (regardless of what your friends, coworkers, or favorite celebs are sipping), here's the lowdown on each beverage.
Smoothie Pros
Smoothies are generally a blend of whole foods, which means you're keeping all the nutrients from your fruits and veggies intact. Another big benefit to smoothies is the ability to add in extra-nutritious ingredients. For example, you can pump up the protein by adding Greek yogurt, a pulse, or a powder. You can also toss in a healthy fat, in the form of avocado, chia seeds, or almond butter. And you can blend in plenty of other superfood ingredients for an even broader spectrum of nutrients, like fresh grated ginger, matcha or cacao powder, fresh mint, and cinnamon (for more ideas check out my story on nutrition boosters). The nutritional balance of a smoothie is what can make it a legit meal replacement or post-workout recovery drink.
Smoothie Cons
If you make a smoothie with only produce, or a lot of it, you'll likely wind up consuming far more servings of fruits and veggies than you would normally eat in one sitting. While this might seem like a good thing, it can actually mean gulping down more calories than you can burn, which might prevent weight loss or even lead to weight gain. I've also seen this happen to clients who drink a smoothie with a meal, rather than as a meal. Unknowingly, they're consuming two meals at once; one is just disguised as a beverage. Case in point: I recently had a client who wasn't seeing weight loss results despite eating healthfully and working out. One of the culprits I discovered was the 400-calorie smoothie he whipped up every morning, along with a bowl of oatmeal or veggie omelet.
Juice Pros
Many of my clients love veggies, and have no problem fitting plenty of them in their diets. But I also work with people who can go days without eating anything green, or who take very little time to stop and eat meals. For them, juicing is a great way to fill a serious nutrition gap. For example, one of my clients strongly dislikes veggies, but he will drink a daily green juice, mixed with apple and ginger to make the taste more appealing. And for many of my professional athlete clients with hectic schedules, consuming their produce in liquid form allows them to get the amount they need per day. Finally, because juices are so concentrated, a small portion can provide the nutrient equivalent of several serving of fruits and veggies, which can make it much easier to take in all the key vitamins and minerals your body needs.
Juice Cons
Proper juicing generally extracts nutrients, but leaves the fiber behind. This makes juices less filling than smoothies or whole fruit. By nixing fiber, you also miss out on some important nutrients and gut health benefits. What's more, when juices are made with fruit or high sugar veggies (like beets and carrots), you may experience a blood sugar spike, particularly if you don't consume any food at the same time. And when juices contain more fruits than veggies, they can pack far more carbs than you might expect—up to 40 grams in a 16-ounce serving. Bottom line: If you're drinking juice to fit in servings of produce you might otherwise skip, that's great—just be mindful of exactly what's in your juice and how much you're drinking. But if your meals and snacks are already filled with veggies and fruits, you're probably eating enough produce to get your fill.
The scope of our information is limited to chiropractic and spinal injuries and conditions. To discuss options on the subject matter, please feel free to ask Dr. Jimenez or contact us at 915-850-0900 .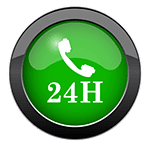 Additional Topics: Weight Loss Eases Back Pain
Back pain and symptoms of sciatica can affect a majority of the population throughout their lifetime. Research studies have demonstrated that people who are overweight or obese experience more back complications than people with a healthy weight. A proper nutrition along with regular physical fitness can help with weight loss as well as help maintain a healthy weight to eliminate symptoms of back pain and sciatica. Chiropractic care is also another natural form of treatment which treats back pain and sciatica utilizing manual spinal adjustments and manipulations.
.video-containerposition: relative; padding-bottom: 63%; padding-top: 35px; height: 0; overflow: hidden;.video-container iframeposition: absolute; top:0; left: 0; width: 100%; height: 100%; border: none; max-width:100%!important;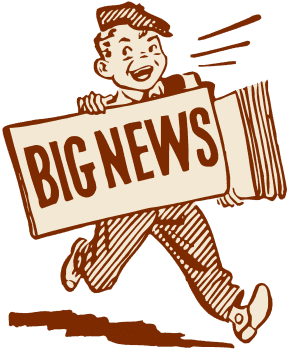 Chiropractor & Functional Medicine Practitioner ⚕Injury & Sciatica Specialist • Author • Educator • 915-850-0900 📞
We Welcome You 👊🏻.
Purpose & Passions: I am a Doctor of Chiropractic specializing in progressive, cutting-edge therapies and functional rehabilitation procedures focused on clinical physiology, total health, practical strength training, and complete conditioning. We focus on restoring normal body functions after neck, back, spinal and soft tissue injuries.
We use Specialized Chiropractic Protocols, Wellness Programs, Functional & Integrative Nutrition, Agility & Mobility Fitness Training and Rehabilitation Systems for all ages.
As an extension to effective rehabilitation, we too offer our patients, disabled veterans, athletes, young and elder a diverse portfolio of strength equipment, high-performance exercises and advanced agility treatment options. We have teamed up with the cities premier doctors, therapist and trainers to provide high-level competitive athletes the possibilities to push themselves to their highest abilities within our facilities.
We've been blessed to use our methods with thousands of El Pasoans over the last three decades allowing us to restore our patients' health and fitness while implementing researched non-surgical methods and functional wellness programs.
Our programs are natural and use the body's ability to achieve specific measured goals, rather than introducing harmful chemicals, controversial hormone replacement, un-wanted surgeries, or addictive drugs. We want you to live a functional life that is fulfilled with more energy, a positive attitude, better sleep, and less pain. Our goal is to ultimately empower our patients to maintain the healthiest way of living.
With a bit of work, we can achieve optimal health together, no matter the age or disability.
Join us in improving your health for you and your family.
It's all about: LIVING, LOVING & MATTERING! 🍎
Welcome & God Bless
EL PASO LOCATIONS
Central:
6440 Gateway East, Ste B
Phone: 915-850-0900
East Side:
11860 Vista Del Sol, Ste 128
Phone: 915-412-6677