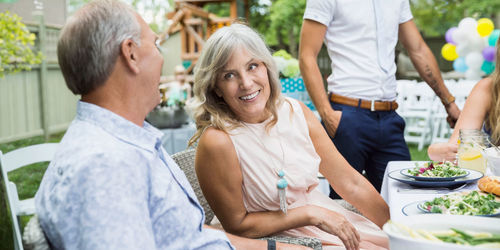 Aging puts the body at higher risk for an assortment of health ailments and conditions.
With age, many bodily functions slow down, including your digestive tract, it just might not work as efficiently or as quickly as it used to. The muscles in the digestive tract become stiffer, weaker, and less efficient. Your tissues are also more likely to become damaged because new cells aren't forming as quickly as they once did.As a result, digestive tract problems that can occur as people age.
It's important that you to seek help for any digestive discomforts and not simply brush them off as part of aging. 
Seniors may also have unusual symptoms of more serious digestive disorders that can easily be missed. Gastroesophageal reflux disease (GERD) tends to be more serious in seniors, but older adults may show less common reflux symptoms, such as coughing or wheezing, according to the University of Maryland Medical Center.
Dr. Alex Jimenez D.C.,C.C.S.T's insight:
As people age, it's important to maintain a close overview of their health, as many of the functions of the body naturally change with time. From degeneration of the joints, among others, the function of the digestive tract may slow down, and it's essential to be aware of its effects and what to do to ease these bodily functions. For more information, please feel free to ask Dr. Jimenez or contact us at (915) 850-0900.