Benign paroxysmal positional vertigo is a common type of vertigo, a sensation of spinning or whirling and loss of balance, which has been reported to account for as many as 17 percent of all cases of dizziness. Benign paroxysmal positional vertigo, or BPPV, is believed to be caused by a health issue in the inner ear. While it is typically associated with aging, head injuries have also been found to cause BPPV.
BPPV occurs when several of the small crystals found in the inner ear, known as otoconia, become loose and wind up in one or more of the three fluid-filled semicircular canals of the ear. Whenever these crystals move around the inner ear, they can cause the fluid in the semicircular canals to become displaced. This ultimately results in a spinning or whirling sensation, otherwise referred to as vertigo. The symptoms of BPPV can often come on suddenly when an individual with benign paroxysmal positional vertigo moves their head in a certain position. By way of instance, symptoms may trigger when turning over in bed during night time. Symptoms of BPPV can last anywhere from several seconds to several minutes, and may include:
Dizziness;
A feeling that surroundings are spinning or moving (vertigo);
A loss of equilibrium or balance;
Nausea; and
Vomiting.
BPPV Treatment
Although many healthcare professionals often prescribe drugs and/or medications for BPPV, there is not enough evidence to support their use as treatment for this condition. In other, very rare cases, surgical interventions are considered. However, in the majority of instances, BPPV can safely and effectively be adjusted mechanically.
Once a healthcare professional specializing in vestibular disorders, such as a vestibular rehabilitation therapist, a chiropractor, a specially trained physical therapist, an occupational therapist or audiologist, or an ENT (ear, nose & throat specialist who specializes on vestibular disorders), has properly diagnosed the individual's type of benign paroxysmal positional vertigo by performing tests like the Dix-Hallpike Test, then they'll have the ability to understand which of the semicircular canal(s) the crystals are in, and whether it is canalithiasis, where the loose crystals can move freely in the fluid of the tube, or cupulolithiasis, where the crystals are believed to be 'hung up' on the bundle of nerves that feel the fluid motion, then they can recommend you the appropriate therapy maneuver.
Other Auditory & Vestibular Function Tests
The Dix-Hallpike Test is commonly used to diagnose BPPV, however, if the diagnosis is negative, healthcare professionals may utilize a variety of other auditory and vestibular function tests in order to properly diagnose the patient's source of their symptoms.
The most common treatment for benign paroxysmal positional vertigo, or BPPV, is called the Epley maneuver. The Epley maneuver, sometimes referred to as canalith repositioning, is a procedure which involves a succession of head movements, normally performed by a healthcare professional who is qualified and experienced in the treatment of vestibular disorders, in order to relieve the symptoms associated with BPPV.
Research studies have demonstrated that the Epley maneuver is a safe and effective treatment for the condition, offering both immediate and long-term relief. The Epley maneuver, named after Dr. John Epley, has been named the canalith repositioning maneuver because it helps reposition the small crystals in a individual's ear, which may be causing the sensation of dizziness. Repositioning these small crystals, also known as otoconia, ultimately helps to relieve BPPV symptoms.
The Epley maneuver is performed by placing the patient's head at an angle from where gravity can help alleviate the symptoms. Tilting the head can move the crystals from the semicircular canals of the inner ear. This means that they will stop displacing the fluid, relieving the dizziness and nausea they may have been causing. In this way, the Epley maneuver alleviates the symptoms of BPPV. But, it may need to be repeated more than once, as occasionally, some head movements can once again displace the small crystals of the inner ear, once they had already been repositions after the initial treatment.
When a healthcare professional carries out the Epley maneuver, they'll perform the following measures:
Ask the patient to sit upright in an examination table, completely extending their legs out in front of them.
Rotate the patient's head in a 45-degree angle to the side they're experiencing the worst vertigo.
Instantly push the patient back, so they are lying with their shoulders touching the table. The patient's head is retained facing the side most negatively affected by vertigo but at a 30-degree angle, so that it is lifted slightly off the table. The healthcare professional holds the patient in this position for between 30 seconds and two minutes, until their symptoms stop.
Rotate the patient's head 90 degrees from the opposite direction, stopping when the other ear is 30 degrees away from the table. Again, the doctor holds the patient in this position for between 30 minutes and two minutes, until their symptoms cease.
Next, the healthcare professional will roll the patient in precisely the same direction that they are facing, onto their side. The moment they encounter the worst vertigo on will be facing upward. The physician holds the patient in this position for between 30 minutes and 2 minutes, until their symptoms stop.
Eventually, the healthcare professional will bring the patient back up into a sitting position.
The whole process is repeated up to three times, until the patients's symptoms have been completely relieved.
A healthcare professional specializing in vestibular disorders, such as a chiropractor or physical therapist, will utilize the Epley maneuver to help alleviate an individual's dizziness and nausea, among other symptoms, when they have decided that BPPV is the cause. As mentioned before, the Epley maneuver isn't suitable to treat vertigo brought on by another health issue aside from BPPV. If the individual is unsure of what is causing their vertigo, they ought to talk to a doctor and ask to be properly diagnosed. Other causes of vertigo may include:
Migraine headaches
Ear infections
Anemia
Cerebellar stroke
After performing the Epley maneuver, a doctor will advise the patient who has BPPV to prevent specific movements that may dislodge the crystals. These movements include:
Bending quickly
Lying down fast
Leaning the head
Moving the head back and forth
Many research studies have been done on the safety and effectiveness of therapy maneuvers for BPPV, such as the Epley maneuver, together with results and outcome measures demonstrating that the rates of recovery are well into the 90 percent range by 1 to 3 treatments. The more infrequent cupulolithiasis, or 'hung-up' version of BPPV, can be a little more stubborn to resolve, as this type of BPPV is generally the consequence of trauma or injury.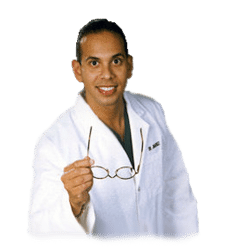 Dr. Alex Jimenez's Insight

If you've ever experienced a sudden spinning or whirling sensation, dizziness and nausea when you make certain head movements, especially while rolling over in bed at night or when getting out of bed in the morning, you may be suffering from a common condition called benign paroxysmal positional vertigo, or BPPV. This type of vertigo can be frustrating to deal with and it can tremendously affect an individual's quality of life. A healthcare professional who specializes in vestibular disorders, including chiropractors and physical therapists, frequently diagnose BPPV using the Dix-Hallpike Test before following up treatment for benign paroxysmal positional vertigo using the Epley maneuver.
Benign Paroxysmal Positional Vertigo, or BPPV, is a frequent health issue, and will be encountered more and more as our population ages. The effect can vary from a mild annoyance to a highly debilitating condition, and can affect function and safety as well as increase the risk of falls. Fortunately, symptoms tend to decrease in intensity over time as the brain gradually adjusts to the strange signals it is receiving, or as the condition resolves on its own. However, with a healthcare professional who's suitably qualified and experienced in the diagnosis and treatment of BPPV, most patients will find overall relief of their problem once it readily corrected and their world stops spinning or whirling. The scope of our information is limited to chiropractic as well as to spinal injuries and conditions. To discuss the subject matter, please feel free to ask Dr. Jimenez or contact us at 915-850-0900 .
Curated by Dr. Alex Jimenez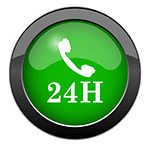 Additional Topics: Sciatica
Sciatica is medically referred to as a collection of symptoms, rather than a single injury and/or condition. Symptoms of sciatic nerve pain, or sciatica, can vary in frequency and intensity, however, it is most commonly described as a sudden, sharp (knife-like) or electrical pain that radiates from the low back down the buttocks, hips, thighs and legs into the foot. Other symptoms of sciatica may include, tingling or burning sensations, numbness and weakness along the length of the sciatic nerve. Sciatica most frequently affects individuals between the ages of 30 and 50 years. It may often develop as a result of the degeneration of the spine due to age, however, the compression and irritation of the sciatic nerve caused by a bulging or herniated disc, among other spinal health issues, may also cause sciatic nerve pain.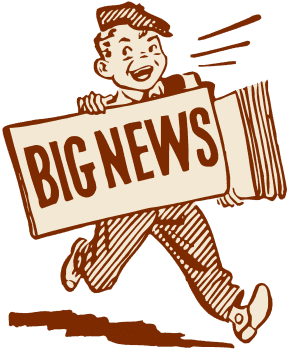 Post Disclaimer
Professional Scope of Practice *
The information herein on "Epley Maneuver Used by Chiropractors for BPPV in El Paso, TX" is not intended to replace a one-on-one relationship with a qualified health care professional, or licensed physician, and is not medical advice. We encourage you to make your own healthcare decisions based on your research and partnership with a qualified healthcare professional.
Blog Information & Scope Discussions
Our information scope is limited to Chiropractic, musculoskeletal, physical medicines, wellness, contributing etiological viscerosomatic disturbances within clinical presentations, associated somatovisceral reflex clinical dynamics, subluxation complexes, sensitive health issues, and/or functional medicine articles, topics, and discussions.
We provide and present clinical collaboration with specialists from a wide array of disciplines. Each specialist is governed by their professional scope of practice and their jurisdiction of licensure. We use functional health & wellness protocols to treat and support care for the injuries or disorders of the musculoskeletal system.
Our videos, posts, topics, subjects, and insights cover clinical matters, issues, and topics that relate to and support, directly or indirectly, our clinical scope of practice.*
Our office has made a reasonable attempt to provide supportive citations and has identified the relevant research study or studies supporting our posts. We provide copies of supporting research studies available to regulatory boards and the public upon request.
We understand that we cover matters that require an additional explanation of how it may assist in a particular care plan or treatment protocol; therefore, to further discuss the subject matter above, please feel free to ask Dr. Alex Jimenez DC or contact us at 915-850-0900.
We are here to help you and your family.
Blessings
Dr. Alex Jimenez DC, MSACP, CCST, IFMCP*, CIFM*, ATN*
email: coach@elpasofunctionalmedicine.com
Licensed in: Texas & New Mexico*
Dr. Alex Jimenez DC, MSACP, CIFM*, IFMCP*, ATN*, CCST
My Digital Business Card