See on Scoop.it – Chiropractic + Wellness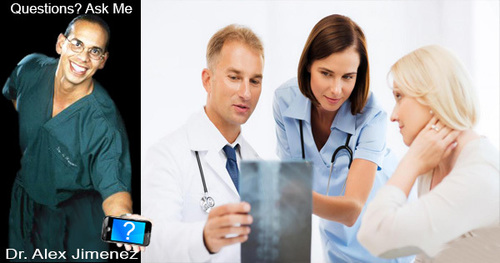 The structure of the cervical area of the spine consists of 7 vertebrae, normally aligning into a slight C-shaped curvature referred to as cervical lordosis. The curve of the cervical spine is constructed to support the head and spine, simultaneously balancing the body. But occasionally, the neck will develop an abnormal curve that causes the spine to lose its natural misalignment and could result in further complications.
Occasionally, a normal cervical lordosis will develop an abnormal curvature where the neck will exceedingly begin to curve forward, misaligning the spine. The inward cervical curvature can make the head appear insignificantly pushed forward from its normal position.
Dr. Alex Jimenez D.C.,C.C.S.T's insight:
Bad posture, such as slouching, over time will cause changes in the spine that eventually will develop into an excessive cervical curvature than normal. Loss of the natural cervical lordosis in the neck not only results in an exaggerated curve, this can also cause a rectified or straight neck. For more information, please feel free to ask Dr. Jimenez or contact us at (915) 850-0900.