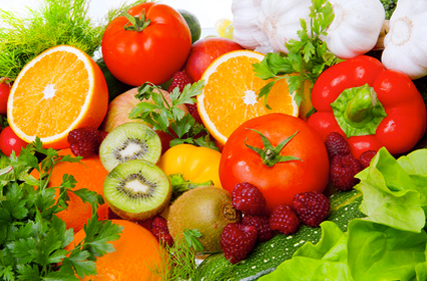 If you are concerned that you may have, or could develop, a leaky gut, then changing your diet to one that protects the gut is a natural next step for you.  If you are already battling health conditions related to having a leaky gut, then you will have to be more strict with your dietary choices and also address other lifestyle factors like getting good quality sleep, managing stress, finding time for low-strain exercise, and getting outside.
The first and most important thing to do to heal a leaky gut is to stop eating foods that damage and inflame the gut lining!  It can take six months or more for the gut to fully heal depending on the extent of the damage, the health of the gut microflora and your individual genetics (for people with Small Intestinal Bacterial Overgrowth, recovery can take up to two years!).  Until the gut is completely healthy, it is important to abstain from all grains, all legumes, and all dairy products (some people may tolerate ghee and/or butter from grass-fed sources, but I recommend leaving it out for at least a month before trying it).  It is also important to avoid additives in processed foods (many of which irritate the gut) and refined sugars (which promote inflammation).  Some people will also need to eliminate vegetables from the nightshade family (tomatoes, eggplants, peppers of all kinds, and especially potatoes), eliminate egg whites (I actually rinse my egg yolks before eating them), and limit nut consumption (other than coconut and macadamias).  Changing your diet to avoid gut-irritating foods is critical.  But, it is also important to include foods that can reduce inflammation and help heal the damaged gut.
Dr. Alex Jimenez D.C.,C.C.S.T's insight:
Bloating, gas and inflammation are some of the most common symptoms signaling the presence of leaky gut syndrome and it could have been caused due to improper nutritional habits. Digestive health is essential towards the overall health of the body. When a balanced diet is not being followed, the gut can struggle to absorb nutrients and water from food. For people with a leaky gut, a proper diet can help heal them from the disorder. For more information, please feel free to ask Dr. Jimenez or contact us at (915) 850-0900.