People With Low Back Pain Should Try Drug-Free Remedies
From simple heat wraps to physical therapy — before resorting to medication, according to new treatment guidelines.
Low back pain is among the most common reasons that Americans visit the doctor, according to the American College of Physicians (ACP), which released the new guidelines on Monday.
The recommendations put more emphasis on nondrug therapies than previous ones have. They stress that powerful opioid painkillers — such as OxyContin and Vicodin — should be used only as a last resort in some cases of long-lasting back pain.
Another change: When medication is needed, acetaminophen (Tylenol) is no longer recommended. Recent research has shown it's not effective for low back pain, said Dr. Nitin Damle, president of the ACP.
The good news, according to Damle, is that most people with shorter-term "nonspecific" low back pain improve with simple measures like heat and changes in activity. Nonspecific pain, Damle explained, is the kind where your back hurts and "you're not sure what you did to it."
He said that's different from "radicular" back pain, which is caused by compression of a spinal nerve — from a herniated disc, for example. Typically, this problem has telltale symptoms like pain that radiates down the leg, or weakness or numbness in the leg.
In general, the ACP said, people with low back pain should first try nondrug options.
Treating Back Pain
For Pain That Has Lasted Fewer Than 12 Weeks
Research suggests heat wraps, massage, acupuncture and spinal manipulation may ease pain and restore function to a moderate degree, according to the guidelines.
If the pain lasts more than 12 weeks, studies suggest some drug-free options can still be helpful, the ACP said.
Those include exercise therapy; acupuncture; "mind-body" therapies like yoga, tai chi, mindfulness-based stress reduction and guided relaxation techniques; and cognitive behavioral therapy.
When medication is used, the ACP advises starting with nonsteroidal anti-inflammatory drugs (NSAIDs) such as ibuprofen (Advil, Motrin) and naproxen (Aleve) — or possibly muscle relaxants.
If that fails, and pain persists, the next options might include duloxetine (Cymbalta) — which is prescribed for both depression and nerve pain. Or the painkiller tramadol, which is a narcotic, but it can relieve pain and affect function in the short term, according to the guidelines.
"Only in rare circumstances should opioids be given," Damle said. "And then only for a few days." That's partly because of the risks of opiate painkillers, he said, which include addiction and accidental overdose.
Besides that, Damle added, there's "little evidence" that opioids help people with low back pain. The recommendations, published online Feb. 13 in the Annals of Internal Medicine, are based on a review of studies looking at what works — or doesn't work — for various stages of low back pain.
In many cases, the ACP found, the therapies — drug or not — showed "small" to "moderate" benefits.
When it came to radicular back pain, specifically, there was little evidence on what worked. But exercise therapy seemed to help.
The Guidelines Say Non-Drug Options Are The Best First Step
That advice is "reasonable," said Dr. Steven Atlas, a primary care doctor at Massachusetts General Hospital and associate professor at Harvard Medical School.
Atlas, who wrote an editorial published with the guidelines, noted that all medications — including NSAIDs and muscle relaxants — can have side effects. And some patients, particularly older adults, may not be able to take them safely.
Still, Atlas said, the recommendations will probably be a big change for many primary care doctors.
In the real world, he noted, a doctor may not have a list of acupuncturists to refer patients to, for example. And then there's cost.
"In everyday care, it gets a lot more complex," Atlas said. "From the patient's perspective, it's, 'What's available in my area? What does my insurance cover?' "
Damle agreed that people's treatment decisions will depend largely on those practical issues.
Atlas made another point about real-world practice: Doctors often recommend combinations of therapies, rather than a single one.
He said there's a need for more "pragmatic" clinical trials that test back-pain therapies as they are commonly prescribed in practice.
For now, Atlas suggested people with mild back pain try to "de-medicalize" the problem and focus on simple self-care.
For people with chronic pain, he said it's important to be realistic about whatever therapy you try.
"If you expect to have zero pain afterward, most of our therapies will disappoint," Atlas said.
The guidelines only address noninvasive treatments for low back pain — and not invasive procedures like medication injections or surgery.
The question of when people should resort to those, Atlas noted, is the "elephant in the room."
SOURCES: Nitin Damle, M.D., president, American College of Physicians, Philadelphia; Steven Atlas, M.D., associate professor of medicine, Harvard Medical School, and physician, general internal medicine, Massachusetts General Hospital, Boston; Feb. 13, 2017, Annals of Internal Medicine, online
News stories are written and provided by HealthDay and do not reflect federal policy, the views of MedlinePlus, the National Library of Medicine, the National Institutes of Health, or the U.S. Department of Health and Human Services.
Sourced From: Try Drug-Free Options First for Low Back Pain, New Guidelines Say
Copy Rights: MedlinePlus: Back Pain
For more information, feel free to ask Dr. Jimenez or contact us at
By Dr. Alex Jimenez El Paso Chiropractor and Back Specialist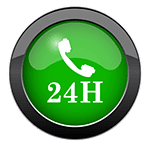 Chiropractor & Functional Medicine Practitioner ⚕Injury & Sciatica Specialist • Author • Educator • 915-850-0900 📞
We Welcome You 👊🏻.
Purpose & Passions: I am a Doctor of Chiropractic specializing in progressive, cutting-edge therapies and functional rehabilitation procedures focused on clinical physiology, total health, practical strength training, and complete conditioning. We focus on restoring normal body functions after neck, back, spinal and soft tissue injuries.
We use Specialized Chiropractic Protocols, Wellness Programs, Functional & Integrative Nutrition, Agility & Mobility Fitness Training and Rehabilitation Systems for all ages.
As an extension to effective rehabilitation, we too offer our patients, disabled veterans, athletes, young and elder a diverse portfolio of strength equipment, high-performance exercises and advanced agility treatment options. We have teamed up with the cities premier doctors, therapist and trainers to provide high-level competitive athletes the possibilities to push themselves to their highest abilities within our facilities.
We've been blessed to use our methods with thousands of El Pasoans over the last three decades allowing us to restore our patients' health and fitness while implementing researched non-surgical methods and functional wellness programs.
Our programs are natural and use the body's ability to achieve specific measured goals, rather than introducing harmful chemicals, controversial hormone replacement, un-wanted surgeries, or addictive drugs. We want you to live a functional life that is fulfilled with more energy, a positive attitude, better sleep, and less pain. Our goal is to ultimately empower our patients to maintain the healthiest way of living.
With a bit of work, we can achieve optimal health together, no matter the age or disability.
Join us in improving your health for you and your family.
It's all about: LIVING, LOVING & MATTERING! 🍎
Welcome & God Bless
EL PASO LOCATIONS
Central:
6440 Gateway East, Ste B
Phone: 915-850-0900
East Side:
11860 Vista Del Sol, Ste 128
Phone: 915-412-6677