Truide Torres primero fue a ver al Dr.. Alex Jiménez cuando comenzó a experimentar dolor de espalda durante su embarazo. A medida que progresó su embarazo, sus síntomas empeoraron y su calidad de vida se volvió tremendamente limitada. Truide Torres estaba involucrada en muchas actividades físicas, sin embargo, debido a su dolor de espalda, tuvo que dejar de hacer ejercicio por completo. Fue entonces cuando decidió buscar atención quiropráctica con el Dr. Alex Jiménez por su dolor de espalda. Aunque no estaba segura de que si debería recibir este tipo de tratamiento durante el embarazo, Truide Torres supo rápidamente por el Dr. Alex Jiménez que la atención quiropráctica es un enfoque de tratamiento natural, seguro y eficaz que puede utilizarse para ayudar a tratar el dolor de espalda durante el embarazo. Truide Torres recomienda altamente el cuidado quiropráctico para cualquier persona que experimente dolor de espalda.
El Mejore Quiropráctico
La atención quiropráctica es un enfoque de tratamiento alternativo de la columna vertebral y los discos, así como la geometría ósea y nerviosa relacionada sin el uso de o cirugía. Implica la ciencia y el arte de reparar las articulaciones desalineadas del cuerpo, particularmente de la columna vertebral, lo que reduce el estrés del nervio espinal y, por lo tanto, promueve la salud y el bienestar en todo el cuerpo. No se conocen contraindicaciones para el cuidado quiropráctico que se usa durante el embarazo. Todos los quiroprácticos están capacitados para utilizar ajustes espinales y manipulaciones manuales en mujeres embarazadas. Invertir en la fertilidad y la salud del embarazo de las mujeres que están embarazadas es un cuidado de rutina para la mayoría de los quiroprácticos. La atención quiropráctica también se puede usar para otros problemas de salud en cualquier persona.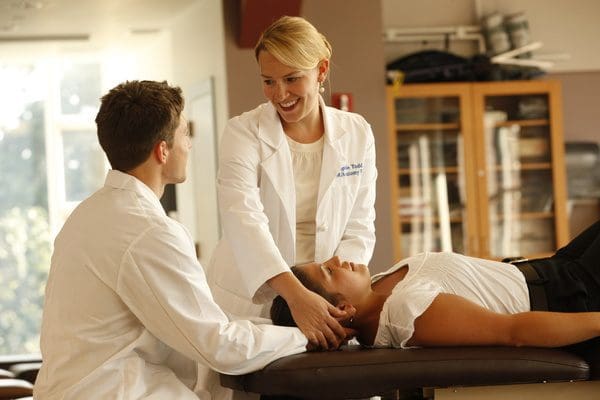 Tenemos la bendición de presentarle la Clínica Premier de bienestar y lesiones de El Paso.
Nuestros servicios están especializados y enfocados en lesiones y el proceso de recuperación completo. Nuestras áreas de práctica incluyen: bienestar y nutrición, dolor crónico, lesiones personales, cuidado de accidentes automovilísticos, lesiones laborales, lesiones de espalda, dolor lumbar, dolor de cuello, dolores de cabeza por migraña, lesiones deportivas, ciática grave, escoliosis, discos complejos herniados, fibromialgia, Dolor crónico, manejo del estrés y lesiones complejas.
Como Clínica de Rehabilitación Quiropráctica y Centro de Medicina Integrada de El Paso, nos enfocamos apasionadamente en tratar pacientes después de lesiones frustrantes y síndromes de dolor crónico. Nos enfocamos en mejorar su capacidad a través de programas de flexibilidad, movilidad y agilidad diseñados para todos los grupos de edad y discapacidades.
Recomiéndanos: Si ha disfrutado este video y / o le hemos ayudado de alguna manera, no dude en recomendarnos. Gracias, Dios te bendiga.
Gracias, Dios te bendiga.
Dr. Alex Jimenez DC, C.C.S.T
Facebook Clinical Page: https://www.facebook.com/dralexjimenez/
Facebook Sports Page: https://www.facebook.com/pushasrx/
Facebook Injuries Page: https://www.facebook.com/elpasochiropractor/
Facebook Neuropathy Page: https://www.facebook.com/ElPasoNeuropathyCenter/
Facebook Fitness Center Page: https://www.facebook.com/PUSHftinessathletictraining/
Yelp: El Paso Rehabilitation Center: http://goo.gl/pwY2n2
Yelp: El Paso Clinical Center: Treatment: https://goo.gl/r2QPuZ
Clinical Testimonies: https://www.dralexjimenez.com/category/testimonies/
Information:
LinkedIn: https://www.linkedin.com/in/dralexjimenez
Clinical Site: https://www.dralexjimenez.com
Injury Site: https://personalinjurydoctorgroup.com
Sports Injury Site: https://chiropracticscientist.com
Back Injury Site: https://www.elpasobackclinic.com
Rehabilitation Center: https://www.pushasrx.com
Fitness & Nutrition: http://www.push4fitness.com/team/
Pinterest: https://www.pinterest.com/dralexjimenez/
Twitter: https://twitter.com/dralexjimenez
Twitter: https://twitter.com/crossfitdoctor
Injury Medical Clinic: Migraine & Chronic Pain Treatment
Chiropractor & Functional Medicine Practitioner ⚕Injury & Sciatica Specialist • Author • Educator • 915-850-0900 📞
We Welcome You 👊🏻.
Purpose & Passions: I am a Doctor of Chiropractic specializing in progressive, cutting-edge therapies and functional rehabilitation procedures focused on clinical physiology, total health, practical strength training, and complete conditioning. We focus on restoring normal body functions after neck, back, spinal and soft tissue injuries.
We use Specialized Chiropractic Protocols, Wellness Programs, Functional & Integrative Nutrition, Agility & Mobility Fitness Training and Rehabilitation Systems for all ages.
As an extension to effective rehabilitation, we too offer our patients, disabled veterans, athletes, young and elder a diverse portfolio of strength equipment, high-performance exercises and advanced agility treatment options. We have teamed up with the cities premier doctors, therapist and trainers to provide high-level competitive athletes the possibilities to push themselves to their highest abilities within our facilities.
We've been blessed to use our methods with thousands of El Pasoans over the last three decades allowing us to restore our patients' health and fitness while implementing researched non-surgical methods and functional wellness programs.
Our programs are natural and use the body's ability to achieve specific measured goals, rather than introducing harmful chemicals, controversial hormone replacement, un-wanted surgeries, or addictive drugs. We want you to live a functional life that is fulfilled with more energy, a positive attitude, better sleep, and less pain. Our goal is to ultimately empower our patients to maintain the healthiest way of living.
With a bit of work, we can achieve optimal health together, no matter the age or disability.
Join us in improving your health for you and your family.
It's all about: LIVING, LOVING & MATTERING! 🍎
Welcome & God Bless
EL PASO LOCATIONS
Central:
6440 Gateway East, Ste B
Phone: 915-850-0900
East Side:
11860 Vista Del Sol, Ste 128
Phone: 915-412-6677