Rules requiring regular physical education for young teens stem from "good science," researchers say.
Frequent "phys ed" classes not only improve fitness, they also encourage healthy living, finds a study from Oregon State University.
Researchers looked at more than 400 students, ages 12 to 15. They found that more than one in five received no physical education, and only about 27 percent met federal government physical activity guidelines. Nearly 40 percent were obese or overweight.
"Perhaps some were not meeting the guidelines because fewer than 35 percent actually knew what the guidelines were for their age group," said study co-author Brad Cardinal. He's a professor in the school of biological and population health sciences.
The federal recommendation calls for at least 60 minutes a day of moderate to vigorous physical activity five days a week, the researchers said. The study found that long-term physical education boosts fitness and teaches students how regular physical activity is associated with good health. There was a strong connection between regular physical education and students meeting the federal activity guidelines, the researchers said.
The study authors said the trend toward more lax phys ed mandates for middle-school students is detrimental to their development.
Physical activity has been shown to improve thinking and academic achievement. It also helps students develop the knowledge, interests and skills for a lifelong healthy lifestyle, according to the researchers.
"We have the physical activity guidelines for a reason, and they're based on good science," Cardinal said in a university news release. "With only slightly more than one in four adolescents meeting the guidelines, today's youth are being shortchanged in terms of their holistic development. They are not being prepared to live the proverbial good life," he added.
New guidelines are due to be released in 2018.
"Because of a growing propensity toward inactivity in daily life, such as increased media consumption and screen time, the guidelines very well may have to be ratcheted up to compensate," Cardinal said.
The study was published recently in the American Journal of Health Promotion.
News stories are written and provided by HealthDay and do not reflect federal policy, the views of MedlinePlus, the National Library of Medicine, the National Institutes of Health, or the U.S. Department of Health and Human Services.
The scope of our information is limited to chiropractic and spinal injuries and conditions. To discuss options on the subject matter, please feel free to ask Dr. Jimenez or contact us at 915-850-0900 .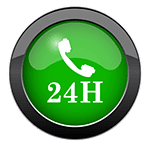 Chiropractic and Athletic Performance
Many athletes who are injured performing their specific sport or physical activity, frequently seek treatment from chiropractors. Chiropractic care focuses on the prevention, diagnosis and treatment of injuries and conditions affecting the musculoskeletal and nervous system. While chiropractic is a safe and effective form of conservative care for a variety of ailments, chiropractic can also be utilized to enhance athletic performance.
.video-containerposition: relative; padding-bottom: 63%; padding-top: 35px; height: 0; overflow: hidden;.video-container iframeposition: absolute; top:0; left: 0; width: 100%; height: 100%; border: none; max-width:100%!important;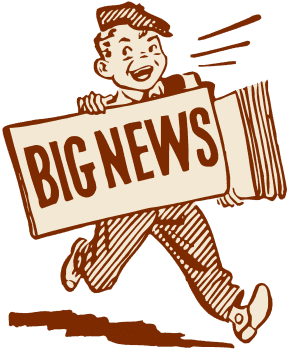 Chiropractor & Functional Medicine Practitioner ⚕Injury & Sciatica Specialist • Author • Educator • 915-850-0900 📞
We Welcome You 👊🏻.
Purpose & Passions: I am a Doctor of Chiropractic specializing in progressive, cutting-edge therapies and functional rehabilitation procedures focused on clinical physiology, total health, practical strength training, and complete conditioning. We focus on restoring normal body functions after neck, back, spinal and soft tissue injuries.
We use Specialized Chiropractic Protocols, Wellness Programs, Functional & Integrative Nutrition, Agility & Mobility Fitness Training and Rehabilitation Systems for all ages.
As an extension to effective rehabilitation, we too offer our patients, disabled veterans, athletes, young and elder a diverse portfolio of strength equipment, high-performance exercises and advanced agility treatment options. We have teamed up with the cities premier doctors, therapist and trainers to provide high-level competitive athletes the possibilities to push themselves to their highest abilities within our facilities.
We've been blessed to use our methods with thousands of El Pasoans over the last three decades allowing us to restore our patients' health and fitness while implementing researched non-surgical methods and functional wellness programs.
Our programs are natural and use the body's ability to achieve specific measured goals, rather than introducing harmful chemicals, controversial hormone replacement, un-wanted surgeries, or addictive drugs. We want you to live a functional life that is fulfilled with more energy, a positive attitude, better sleep, and less pain. Our goal is to ultimately empower our patients to maintain the healthiest way of living.
With a bit of work, we can achieve optimal health together, no matter the age or disability.
Join us in improving your health for you and your family.
It's all about: LIVING, LOVING & MATTERING! 🍎
Welcome & God Bless
EL PASO LOCATIONS
Central:
6440 Gateway East, Ste B
Phone: 915-850-0900
East Side:
11860 Vista Del Sol, Ste 128
Phone: 915-412-6677