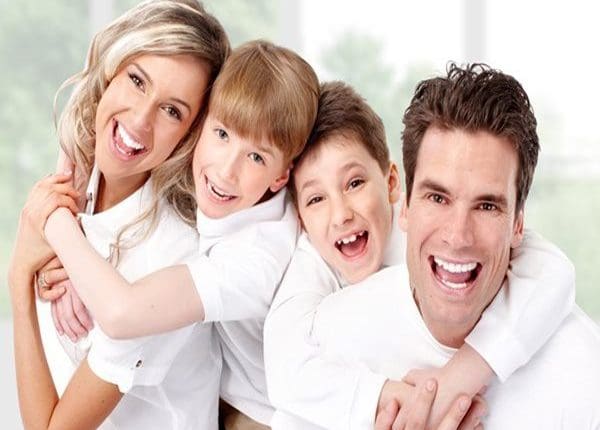 Parenthood Linked To A Longer Life
Notice: Clinic News & Events
El Paso, TX. Chiropractor Dr. Alex Jimenez takes a look at parenthood and longer life.
Parents, take courage. If you survive the sleep deprivation, toddler tantrums and teenage angst, you may be rewarded with a longer life than your childless peers, researchers said Tuesday.
Fathers gained more in life expectancy than mothers, a team wrote in the Journal of Epidemiology & Community Health — and particularly in older age.
"By the age of 60, the difference in life expectancy… may be as much as two years" between people with, and those without, children, they concluded.
Researchers tracked the lifespan of men and women born between 1911 and 1925 and living in Sweden — more than 1.4 million people in total.
Data Was Gathered On Whether The Participants Were Married & Had Children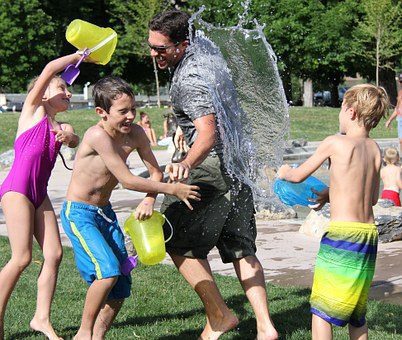 Men and women with at least one child had "lower death risks" than childless ones, the team concluded.
"At 60 years of age, the difference in life expectancy was two years for men and 1.5 years for women" compared to peers with no kids, the researchers wrote.
By age 80, men who fathered children had a remaining life expectancy of seven years and eight months, compared to seven years for childless men, said the team.
For mothers, life expectancy at 80 was nine years and six months, while for childless women it was eight years and 11 months.
The study merely pointed out a correlation, and cannot conclude that having children is the cause of the life expectancy gains, the researchers admitted.
But they theorised that parents may benefit from social and financial support from their children in older age, which childless people lose out on.
It Could Be That Childless People Live Unhealthier Lifestyles Than Parents Do
The association between having children and longer life was found in married and unmarried people, but appeared to be strongest in single, older men, said the study.
This could be because unmarried men relied more heavily on their offspring in the absence of a partner.
The study did not echo previous research which found that having daughters is more beneficial for longevity than sons.
Fewer and fewer people are having children in Sweden at the same time as older people are spurning old age institutions to receive care at home — often by their children.
"Therefore, to further investigate health and survival consequences for childless older individuals is of importance," wrote the team.
Chiropractor💡 Author • Researcher • Injury & Trauma Clinician • Wellness Educator • 915-850-0900 📞
We Welcome You 👊🏻.
Purpose & Passions: I am a Doctor of Chiropractic specializing in progressive cutting-edge therapies and functional rehabilitation procedures focused on clinical physiology, total health, functional strength training and complete conditioning. We focus on restoring normal body functions after neck, back, spinal and soft tissue injuries.
We use Specialized Chiropractic Techniques, Balanced Diet Plans, Agility Training programs, Cross-Fit techniques, the PUSH-Rx Rehabilitation System and a highly specialized program for our Veterans.
We've been blessed to use our methods with thousand of El Pasoans over the last 27 years. This has allowed us to improve health and restore true fitness through researched non-surgical methods and wellness programs. These programs are natural and use the body's own ability to achieve goals of improvement, rather than introducing harmful chemicals, controversial hormone replacement, surgery, or addictive drugs. We want you to live a life that is fulfilled with more energy, positive attitude, better sleep, less pain, proper body weight and informed on how to maintain this way of life.
As an extension to dynamic rehabilitation, we too offer our patients, disabled veterans, athletes, young and elder a diverse portfolio of strength equipment, high performance exercises and advanced agility options. We are very proud to have teamed up with the cities premier therapist and trainers in order to provide high level competitive athletes the option to push themselves to their highest abilities within our facility.
Come learn how to improve your health for yourself and your loved ones.
With a bit of work, we can achieve optimal health together, no matter the age or disability.
Its all about: LIVING, LOVING & MATTERING! 🍎
God Bless
2 CONVENIENT LOCATIONS:
CENTRAL ELPASO:
6440 Gateway East, Suite B
EAST SIDE ELPASO:
11860 Vista Del Sol, Suite 128
PHONE: 915-850-0900 ✔️
Special Events and Announcements