What home remedies are effective for sprains and strains?
Initial treatment for sprains and strains should occur as soon as possible. Remember RICE!
Rest the injured part. Pain is the body's signal to not move an injury.
Ice the injury. This will limit the swelling and help with the spasm.
Compress the injured area. This again, limits the swelling. Be careful not to apply a wrap so tightly that it might act as a tourniquet and cut off the blood supply.
Elevate the injured part. This lets gravity help reduce the swelling by allowing fluid and blood to drain downhill to the heart.
Over-the-counter pain medication is an option. Acetaminophen (Tylenol) is helpful for pain, but ibuprofen (Motrin, Advil) or naproxen (Aleve) might be better because these medications relieve both pain and inflammation. Remember to follow the guidelines on the bottle for appropriate dose of the medicine, especially for children and teens. Underlying medical conditions or use of other prescription medicines may limit the use of over the counter pain medications.
What is the treatment for sprains and strains?
Sprains and strains can usually be treated with home therapy using the RICE interventions. However, if the injury is more severe, your care provider may suggest splinting or casting to rest the injured joint. In some cases, operations are required to fix complete tears of muscles or tendons to allow complete return of function and to allow those muscles to do their job of moving the body. Significant tears of ligaments that stabilize joints also may need repair, but again, most are treated with short-term immobilization and early return to activity. Sometimes, resting the injury requires some help. Slings for arm injuries or crutches for leg injuries can be used, in addition to a variety of removable splints to protect the injured area from further damage and movement. Resting also helps relieve some of the muscle spasm associated with the injury.
Occasionally, if the injury is especially severe, the physician may want to use a nonremovable splint made of plaster or fiberglass. Although the splint may look like a cast, it doesn't have plaster or fiberglass completely encircling the injured area. Instead, by only going partially around an injury, there is some room to allow for swelling that may occur during the next few days.
For more information, please feel free to ask Dr. Jimenez or contact us at 915-850-0900 .
Preventing Sports Injuries
Many athletes largely depend on chiropractic care to enhance their physical performance. New research studies have determined that aside from maintaining overall health and wellness, chiropractic can also help prevent sports injuries. Chiropractic is an alternative treatment option utilized by athletes to improve their strength, mobility and flexibility. Spinal adjustments and manual manipulations performed by a chiropractor can also help correct spinal issues, speeding up an athlete's recovery process to help them return-to-play as soon as possible.
.video-containerposition: relative; padding-bottom: 63%; padding-top: 35px; height: 0; overflow: hidden;.video-container iframeposition: absolute; top:0; left: 0; width: 100%; height: 100%; border: none; max-width:100%!important;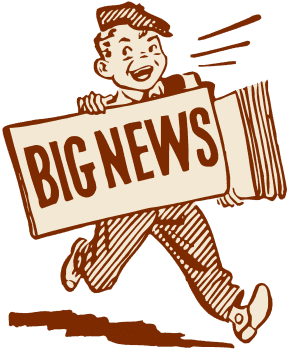 Chiropractor & Functional Medicine Practitioner ⚕Injury & Sciatica Specialist • Author • Educator • 915-850-0900 📞
We Welcome You 👊🏻.
Purpose & Passions: I am a Doctor of Chiropractic specializing in progressive, cutting-edge therapies and functional rehabilitation procedures focused on clinical physiology, total health, practical strength training, and complete conditioning. We focus on restoring normal body functions after neck, back, spinal and soft tissue injuries.
We use Specialized Chiropractic Protocols, Wellness Programs, Functional & Integrative Nutrition, Agility & Mobility Fitness Training and Rehabilitation Systems for all ages.
As an extension to effective rehabilitation, we too offer our patients, disabled veterans, athletes, young and elder a diverse portfolio of strength equipment, high-performance exercises and advanced agility treatment options. We have teamed up with the cities premier doctors, therapist and trainers to provide high-level competitive athletes the possibilities to push themselves to their highest abilities within our facilities.
We've been blessed to use our methods with thousands of El Pasoans over the last three decades allowing us to restore our patients' health and fitness while implementing researched non-surgical methods and functional wellness programs.
Our programs are natural and use the body's ability to achieve specific measured goals, rather than introducing harmful chemicals, controversial hormone replacement, un-wanted surgeries, or addictive drugs. We want you to live a functional life that is fulfilled with more energy, a positive attitude, better sleep, and less pain. Our goal is to ultimately empower our patients to maintain the healthiest way of living.
With a bit of work, we can achieve optimal health together, no matter the age or disability.
Join us in improving your health for you and your family.
It's all about: LIVING, LOVING & MATTERING! 🍎
Welcome & God Bless
EL PASO LOCATIONS
Central:
6440 Gateway East, Ste B
Phone: 915-850-0900
East Side:
11860 Vista Del Sol, Ste 128
Phone: 915-412-6677