The analysis of 13 clinical trials found that exercise therapy was generally good for stroke patients' "cognition."
Cognition refers to vital mental processes such as thinking, learning, understanding and remembering. A stroke, which cuts off blood flow to the brain, can impair those abilities.
The findings bolster what experts have long believed: Exercise can aid stroke recovery in multiple ways.
"This isn't new," said Daniel Lackland, a spokesman for the American Stroke Association who was not involved in the research. "We've known that exercise is good after a stroke."
But, he said, the findings offer more clarity on exactly what works. They suggest, for example, that a combination of moderate aerobic exercise and training in strength and balance is most effective for improving stroke patients' mental acuity.
Lauren Oberlin, a graduate student at the University of Pittsburgh, led the study. She said the findings confirm the value of exercise after a stroke.
A Structured Exercise Program Can Help Stroke Survivors Recover Physically & Mentally
It Can Improve Mobility, Strength, Quality Of Life, & Cognition
Oberlin said. And that mental boon, she noted, may give stroke patients "additional motivation" to start an exercise program.
For the study, Oberlin and her colleagues pooled the results of 13 clinical trials that involved a total of 639 patients recovering from a stroke.
The studies all differed in a number of ways — including the type of exercise they tested, and the duration of the program.
But in general, Oberlin's team found that patients who exercised showed bigger gains in certain mental abilities — namely, attention and processing speed — versus those who did not exercise.
And it didn't take a long time, Oberlin said. Even exercise programs lasting four to 12 weeks were effective.
It also appears that exercise helps even when patients begin more than three months after their stroke. In fact, Oberlin said, those patients were, on average, about 2.5 years past their stroke.
The most effective programs offered patients exercises aimed at strength, balance, stretching and aerobic fitness — the kind, Oberlin noted, that "gets your heart rate up and makes you sweat."
But that doesn't have to mean an intense workout, Oberlin noted. Walking on a treadmill does the job. And for people with balance problems or other physical limitations, she said, there are options like recumbent stationary bikes and rowing machines.
Does it necessarily take a formal exercise program? Maybe not, Oberlin said. As long as stroke patients have been cleared to exercise on their own, they may be able to do something as simple as take a daily walk.
"But if you have mobility issues, you might need a supervised program," Oberlin said. "What's critical is that you talk to your doctor first, to make sure that any activity you want to do is safe."
Lackland agreed, and also noted that exercise is just one part of stroke recovery. He said patients need to take "comprehensive measures" to improve their health and reduce the likelihood of suffering another stroke.
"That includes good blood pressure control, weight control, not smoking and limiting salt in the diet," Lackland said.
Why Would Physical Activity Benefit Mental Sharpness After A Stroke?
Other research points to several possible reasons, Oberlin said: Exercise may improve blood flow to the brain, promote the growth of new brain cells and connections among those cells, and reduce inflammation, to name a few.
Oberlin was to present the findings Wednesday at the International Stroke Conference in Houston. Research presented at meetings is considered preliminary until published in a peer-reviewed journal.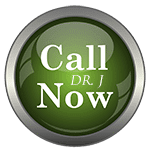 SOURCES: Lauren Oberlin, M.S., graduate student, psychology, University of Pittsburgh; Daniel Lackland, Dr.P.H., spokesman, American Stroke Association, and professor, medicine, Medical University of South Carolina, Charleston; Feb. 22, 2017, presentation, International Stroke Conference, Houston
News stories are written and provided by HealthDay and do not reflect federal policy, the views of MedlinePlus, the National Library of Medicine, the National Institutes of Health, or the U.S. Department of Health and Human Services.
Chiropractor & Functional Medicine Practitioner ⚕Injury & Sciatica Specialist • Author • Educator • 915-850-0900 📞
We Welcome You 👊🏻.
Purpose & Passions: I am a Doctor of Chiropractic specializing in progressive, cutting-edge therapies and functional rehabilitation procedures focused on clinical physiology, total health, practical strength training, and complete conditioning. We focus on restoring normal body functions after neck, back, spinal and soft tissue injuries.
We use Specialized Chiropractic Protocols, Wellness Programs, Functional & Integrative Nutrition, Agility & Mobility Fitness Training and Rehabilitation Systems for all ages.
As an extension to effective rehabilitation, we too offer our patients, disabled veterans, athletes, young and elder a diverse portfolio of strength equipment, high-performance exercises and advanced agility treatment options. We have teamed up with the cities premier doctors, therapist and trainers to provide high-level competitive athletes the possibilities to push themselves to their highest abilities within our facilities.
We've been blessed to use our methods with thousands of El Pasoans over the last three decades allowing us to restore our patients' health and fitness while implementing researched non-surgical methods and functional wellness programs.
Our programs are natural and use the body's ability to achieve specific measured goals, rather than introducing harmful chemicals, controversial hormone replacement, un-wanted surgeries, or addictive drugs. We want you to live a functional life that is fulfilled with more energy, a positive attitude, better sleep, and less pain. Our goal is to ultimately empower our patients to maintain the healthiest way of living.
With a bit of work, we can achieve optimal health together, no matter the age or disability.
Join us in improving your health for you and your family.
It's all about: LIVING, LOVING & MATTERING! 🍎
Welcome & God Bless
EL PASO LOCATIONS
Central:
6440 Gateway East, Ste B
Phone: 915-850-0900
East Side:
11860 Vista Del Sol, Ste 128
Phone: 915-412-6677