See on Scoop.it – Neuropathy "The Painful Enigma"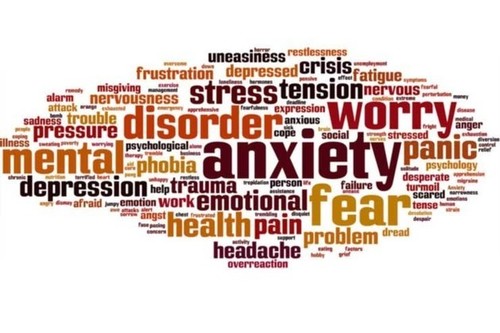 Dr Scott Berman MD & Neuropathy Patient discusses the strong overlap between Neuropathy pain, anxiety and depression Pain & depression often occur together
There is a great correlation between neuropathy pain, anxiety, and depression. Each of the three can increase the risk of developing the other two. About 30-60% of people with chronic pain develop feelings of depression and anxiety as well as pain and depression can occur simultaneously 30-50% of the time, each causing the other. 
Anxiety is naturally expected if an individual has been diagnosed with a chronic illness such as neuropathy. The condition can be almost unavoidable and can take many forms.
Depression on the other hand, is often confused with the disease, where continuous problems or complications in function can be labeled as phychological issues. However, physical symptoms often have physical causes and it's not uncommon for emotional stress to develop when diagnosed with a medical disease such as neuropathy. 
Dr. Alex Jimenez D.C.,C.C.S.T's insight:
Neuropathy, damage to the nerves, and its symptoms can challenge an individual's lifestyle but when anxiety and depression develop as a result of diagnosis, coping with a medical condition can become even more difficult. Besides medically treating a condition like neuropathy, treating anxiety and depression as it occurs is also important to achieve relief. For more information, please feel free to ask Dr. Jimenez or contact us at (915) 850-0900.