The first rule of diet success is to make changes you can stick with for the long term. And that means scheduling — not skipping — meals and snacks. This keeps you feeling satisfied and helps you say no to tempting high-fat foods.
You might do best on a plan with many small meals throughout the day. Or maybe a schedule of three meals, two small snacks and a low-calorie dessert would work better for you. People often find that mid-morning and mid-afternoon snacks help them stick to a diet.
For a small-meal schedule, you might plan out five 200- to 250-calorie meals for 7 a.m., 10 a.m., 1 p.m., 4 p.m. and 7 p.m. For a three-meal/two-snack schedule, you could schedule breakfast, a mid-morning snack, lunch, a mid-afternoon snack and then dinner with dessert. Schedule snacks for about two hours after breakfast and lunch.
Once you decide on a schedule, plan out your meals and snacks. Using a diet diary can help keep you on track. Pick and choose from lean protein, low- or no-fat dairy, whole grains, fruits, vegetables and some heart-healthy fats.
Starting a Dietary Plan
Snacks can be a great way to get more fruits and vegetables into your day.
Great veggie snacks include:
Bell pepper strips.
Baby carrots.
Pea pods.
For fruit snacks, consider:
Small apples or pears.
A cup of melon chunks or berries.
A dozen red or green grapes.
A diet-friendly dessert of frozen yogurt and berries after dinner will keep you from missing high-calorie pies and cakes.
But what about calories? In general, aim for 1,000 to 1,200 a day if you're a woman, 1,200 to 1,600 if you're a man.
Bottom line: It might take some time to find the right eating schedule for your lifestyle, but nailing this first step will help you lose weight and keep it off.
News stories are written and provided by HealthDay and do not reflect federal policy, the views of MedlinePlus, the National Library of Medicine, the National Institutes of Health, or the U.S. Department of Health and Human Services.
The scope of our information is limited to chiropractic and spinal injuries and conditions. To discuss options on the subject matter, please feel free to ask Dr. Jimenez or contact us at 915-850-0900 .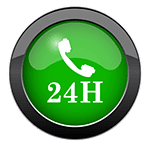 Additional Topics: Weight Loss Eases Back Pain
Back pain and symptoms of sciatica can affect a majority of the population throughout their lifetime. Research studies have demonstrated that people who are overweight or obese experience more back complications than people with a healthy weight. A proper nutrition along with regular physical fitness can help with weight loss as well as help maintain a healthy weight to eliminate symptoms of back pain and sciatica. Chiropractic care is also another natural form of treatment which treats back pain and sciatica utilizing manual spinal adjustments and manipulations.
.video-containerposition: relative; padding-bottom: 63%; padding-top: 35px; height: 0; overflow: hidden;.video-container iframeposition: absolute; top:0; left: 0; width: 100%; height: 100%; border: none; max-width:100%!important;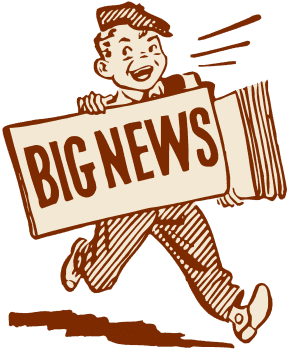 Chiropractor & Functional Medicine Practitioner ⚕Injury & Sciatica Specialist • Author • Educator • 915-850-0900 📞
We Welcome You 👊🏻.
Purpose & Passions: I am a Doctor of Chiropractic specializing in progressive, cutting-edge therapies and functional rehabilitation procedures focused on clinical physiology, total health, practical strength training, and complete conditioning. We focus on restoring normal body functions after neck, back, spinal and soft tissue injuries.
We use Specialized Chiropractic Protocols, Wellness Programs, Functional & Integrative Nutrition, Agility & Mobility Fitness Training and Rehabilitation Systems for all ages.
As an extension to effective rehabilitation, we too offer our patients, disabled veterans, athletes, young and elder a diverse portfolio of strength equipment, high-performance exercises and advanced agility treatment options. We have teamed up with the cities premier doctors, therapist and trainers to provide high-level competitive athletes the possibilities to push themselves to their highest abilities within our facilities.
We've been blessed to use our methods with thousands of El Pasoans over the last three decades allowing us to restore our patients' health and fitness while implementing researched non-surgical methods and functional wellness programs.
Our programs are natural and use the body's ability to achieve specific measured goals, rather than introducing harmful chemicals, controversial hormone replacement, un-wanted surgeries, or addictive drugs. We want you to live a functional life that is fulfilled with more energy, a positive attitude, better sleep, and less pain. Our goal is to ultimately empower our patients to maintain the healthiest way of living.
With a bit of work, we can achieve optimal health together, no matter the age or disability.
Join us in improving your health for you and your family.
It's all about: LIVING, LOVING & MATTERING! 🍎
Welcome & God Bless
EL PASO LOCATIONS
Central:
6440 Gateway East, Ste B
Phone: 915-850-0900
East Side:
11860 Vista Del Sol, Ste 128
Phone: 915-412-6677