Poor posture is an incredibly common problem in today's world. With the increase in technology and decrease in physical exercise, many people find their posture slipping more than ever before. While we know that good posture certainly looks better, is it really cause for concern? Take a look at these ways in which poor posture may negatively impact health, followed by some tips for improving it a little more every day.
The Effects of Poor Posture
Pain in the Back, Neck, and Shoulders – Poor posture can cause stiffness or pain in any of these areas. The longer you sit or stand with bad posture, the more pronounced these pains are likely to be.

Slow Digestion – Poor posture is almost always because of slumping or slouching the shoulders and core. This can cause the digestive tract to be pressed, which can make any sort of digestion painful and more troublesome.

Poor Self Perception – Our minds often take cues from the body. If slouching is a constant, our minds get the message that we feel poorly about ourselves, and our self-esteem and perception is likely to take a hit.
Solutions for Bad Posture
Exercise – Both regular exercise as well as posture specific exercises can help strengthen the body and improve overall posture. This might include moves that especially work the core, back, and shoulders.

Find Some Triggers – Bad posture is a tough habit to break. It can help to give yourself constant reminders. Ask a friend to remind you when they see you slouching. Post sticky notes all over the mirror or your desk at work. Set intermittent alarms on your phone. Do whatever it takes to bring good posture to the forefront of your mind.

Get Chiropractic Care – This is actually a great place to start for correcting poor posture. Chiropractors can eliminate painful areas of the spine that may be contributing to poor posture. They may also help to increase flexibility, improve mobility, as well as give you some simple everyday tips for getting your posture and basic spinal health in check.
The scope of our information is limited to chiropractic and spinal injuries and conditions. To discuss options on the subject matter, please feel free to ask Dr. Jimenez or contact us at 915-850-0900 .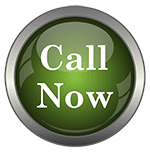 Additional Topics: Preventing Spinal Degeneration
As we age, it's natural for the spine, as well as the other complex structures of the spine, to begin degenerating. Without the proper care, however, the overall health and wellness of the spine can develop complications, such as degenerative disc disease, among others, which could potentially lead to back pain and other painful symptoms. Chiropractic care is a common alternative treatment option utilized to maintain and improve spine health.
.video-containerposition: relative; padding-bottom: 63%; padding-top: 35px; height: 0; overflow: hidden;.video-container iframeposition: absolute; top:0; left: 0; width: 100%; height: 100%; border: none; max-width:100%!important;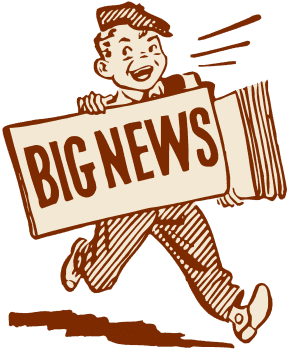 Chiropractor & Functional Medicine Practitioner ⚕Injury & Sciatica Specialist • Author • Educator • 915-850-0900 📞
We Welcome You 👊🏻.
Purpose & Passions: I am a Doctor of Chiropractic specializing in progressive, cutting-edge therapies and functional rehabilitation procedures focused on clinical physiology, total health, practical strength training, and complete conditioning. We focus on restoring normal body functions after neck, back, spinal and soft tissue injuries.
We use Specialized Chiropractic Protocols, Wellness Programs, Functional & Integrative Nutrition, Agility & Mobility Fitness Training and Rehabilitation Systems for all ages.
As an extension to effective rehabilitation, we too offer our patients, disabled veterans, athletes, young and elder a diverse portfolio of strength equipment, high-performance exercises and advanced agility treatment options. We have teamed up with the cities premier doctors, therapist and trainers to provide high-level competitive athletes the possibilities to push themselves to their highest abilities within our facilities.
We've been blessed to use our methods with thousands of El Pasoans over the last three decades allowing us to restore our patients' health and fitness while implementing researched non-surgical methods and functional wellness programs.
Our programs are natural and use the body's ability to achieve specific measured goals, rather than introducing harmful chemicals, controversial hormone replacement, un-wanted surgeries, or addictive drugs. We want you to live a functional life that is fulfilled with more energy, a positive attitude, better sleep, and less pain. Our goal is to ultimately empower our patients to maintain the healthiest way of living.
With a bit of work, we can achieve optimal health together, no matter the age or disability.
Join us in improving your health for you and your family.
It's all about: LIVING, LOVING & MATTERING! 🍎
Welcome & God Bless
EL PASO LOCATIONS
Central:
6440 Gateway East, Ste B
Phone: 915-850-0900
East Side:
11860 Vista Del Sol, Ste 128
Phone: 915-412-6677