In celebrity yoga instructor Hilaria Baldwin's new book The Living Clearly Method: 5 Principles for a Fit Body, Healthy Mind & Joyful Life, she outlines her method for combining movement and mindfulness to lead a more balanced life. Her strategy includes five simple principles: perspective, breathing, grounding, balance, and letting go. But how exactly does the celeb and mother of three stay so centered with such a crazy schedule? One of her go-to ways to bring all her principles into practice is through yoga. Watch this video to learn one of Baldwin's go-to yoga sequences that incorporates all elements of her method into a movement format.
RELATED: Yoga Poses That Boost Metabolism
Here, she guides you through tree pose, high lunge, warrior II, side angle A, plank, chaturanga, upward facing dog, and finally downward facing dog. After completing the sequence on one side, you roll up slowly and repeat it on the other. Within this sequence, you get a touch of balance and grounding, thanks to tree pose. And as you conquer the challenging transitions from high lunge to side angle A, consistent breathing plays a role, helping you get calm and centered.
RELATED: 16 Perfect Yoga Gifts for Women
Baldwin describes this practice as an "all-purpose flow," meaning you can do it at any time of day—whether you want to wake your body up in the morning, get your heart rate up in the afternoon, or close out your day the right way with a moving meditation before you go to sleep. Whenever you do this sequence, it's an efficient workout that can easily become a part of your daily routine. The goal is to simply set aside some time for yourself to help unwind and connect with your body and mind. Watch the video to learn more about how to master this flow.
For more information, please feel free to ask Dr. Jimenez or contact us at 915-850-0900 .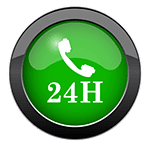 Chiropractor & Functional Medicine Practitioner ⚕Injury & Sciatica Specialist • Author • Educator • 915-850-0900 📞
We Welcome You 👊🏻.
Purpose & Passions: I am a Doctor of Chiropractic specializing in progressive, cutting-edge therapies and functional rehabilitation procedures focused on clinical physiology, total health, practical strength training, and complete conditioning. We focus on restoring normal body functions after neck, back, spinal and soft tissue injuries.
We use Specialized Chiropractic Protocols, Wellness Programs, Functional & Integrative Nutrition, Agility & Mobility Fitness Training and Rehabilitation Systems for all ages.
As an extension to effective rehabilitation, we too offer our patients, disabled veterans, athletes, young and elder a diverse portfolio of strength equipment, high-performance exercises and advanced agility treatment options. We have teamed up with the cities premier doctors, therapist and trainers to provide high-level competitive athletes the possibilities to push themselves to their highest abilities within our facilities.
We've been blessed to use our methods with thousands of El Pasoans over the last three decades allowing us to restore our patients' health and fitness while implementing researched non-surgical methods and functional wellness programs.
Our programs are natural and use the body's ability to achieve specific measured goals, rather than introducing harmful chemicals, controversial hormone replacement, un-wanted surgeries, or addictive drugs. We want you to live a functional life that is fulfilled with more energy, a positive attitude, better sleep, and less pain. Our goal is to ultimately empower our patients to maintain the healthiest way of living.
With a bit of work, we can achieve optimal health together, no matter the age or disability.
Join us in improving your health for you and your family.
It's all about: LIVING, LOVING & MATTERING! 🍎
Welcome & God Bless
EL PASO LOCATIONS
Central:
6440 Gateway East, Ste B
Phone: 915-850-0900
East Side:
11860 Vista Del Sol, Ste 128
Phone: 915-412-6677