The owner of a Houston health clinic pled guilty to insurance fraud after billing for medical services – often provided to injured employees – despite having no licensed medical staff at the clinic. Instead, investigators found that the clinic was using foreign medical students to provide care.
Rosemary Phelan, the owner of Rose's Houston Healthcare Clinic, entered a guilty plea in Harris County Court and was sentenced to seven years deferred adjudication and ordered to pay $88,000 in restitution.
A joint investigation by the Texas Department of Insurance Division of Workers' Compensation and Texas Mutual Insurance Company revealed that Phelan's clinic had no licensed medical providers on staff yet continued to accept patients. She would then file fraudulent workers' compensation claims to collect from insurers.
According to investigators, the clinic had a licensed doctor on staff at one time. When that doctor left in 2012, Phelan began hiring foreign medical students to act as doctors and treat patients.
Workers' Compensation Commissioner Ryan Brannan said this case was particularly egregious. "Someone filing false claims is bad enough," he said. "But this scam put people's health at risk. It's unconscionable."
Phelan submitted $166,843 in fraudulent workers' compensation claims, representing more than 50 injured employees, claiming they had been treated by the clinic's previous doctor.
Phelan pled guilty to second degree insurance fraud and a felony charge of practicing medicine without a license. The investigation found that her clinic was supplying narcotics to patients using the credentials of doctors and physician assistants who no longer worked at the clinic without their knowledge.
You can report suspected cases of insurance fraud to TDI-DWC by calling the Consumer Help Line at 1-800-252-3439 or by visiting www.tdi.texas.gov/fraud/report.html.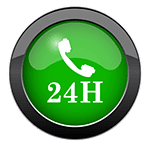 For more information, please feel free to ask Dr. Jimenez or contact us at 915-850-0900 .
Additional Topics: Neck Pain and Auto Injury
During an automobile accident, the body is exposed to a sheer force from the impact which causes the head and neck to abruptly jerk back-and-forth in relation to the rest of the body, which remains stationary in the car seat. Due to this motion, it's common for the neck to suffer from whiplash, a painful injury which leads to neck pain as well as other symptoms.
.video-containerposition: relative; padding-bottom: 63%; padding-top: 35px; height: 0; overflow: hidden;.video-container iframeposition: absolute; top:0; left: 0; width: 100%; height: 100%; border: none; max-width:100%!important;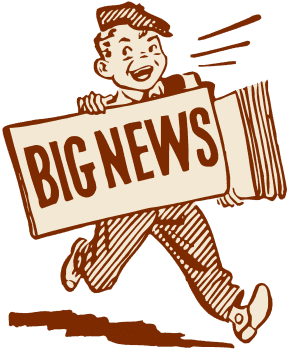 Chiropractor & Functional Medicine Practitioner ⚕Injury & Sciatica Specialist • Author • Educator • 915-850-0900 📞
We Welcome You 👊🏻.
Purpose & Passions: I am a Doctor of Chiropractic specializing in progressive, cutting-edge therapies and functional rehabilitation procedures focused on clinical physiology, total health, practical strength training, and complete conditioning. We focus on restoring normal body functions after neck, back, spinal and soft tissue injuries.
We use Specialized Chiropractic Protocols, Wellness Programs, Functional & Integrative Nutrition, Agility & Mobility Fitness Training and Rehabilitation Systems for all ages.
As an extension to effective rehabilitation, we too offer our patients, disabled veterans, athletes, young and elder a diverse portfolio of strength equipment, high-performance exercises and advanced agility treatment options. We have teamed up with the cities premier doctors, therapist and trainers to provide high-level competitive athletes the possibilities to push themselves to their highest abilities within our facilities.
We've been blessed to use our methods with thousands of El Pasoans over the last three decades allowing us to restore our patients' health and fitness while implementing researched non-surgical methods and functional wellness programs.
Our programs are natural and use the body's ability to achieve specific measured goals, rather than introducing harmful chemicals, controversial hormone replacement, un-wanted surgeries, or addictive drugs. We want you to live a functional life that is fulfilled with more energy, a positive attitude, better sleep, and less pain. Our goal is to ultimately empower our patients to maintain the healthiest way of living.
With a bit of work, we can achieve optimal health together, no matter the age or disability.
Join us in improving your health for you and your family.
It's all about: LIVING, LOVING & MATTERING! 🍎
Welcome & God Bless
EL PASO LOCATIONS
Central:
6440 Gateway East, Ste B
Phone: 915-850-0900
East Side:
11860 Vista Del Sol, Ste 128
Phone: 915-412-6677